News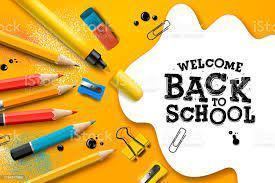 The Back to School Letter can be found here. Back to School
SEE ALL NEWS
LIVE FEED

Erin Swillum
3 days ago
Cardinal Connections is back!!! This newsletter contains mental health updates and initiatives. If you have questions or need help finding support please call 815-427-8141 and ask for Mrs. Swillum.
view image

Erin Swillum
11 days ago
Good Afternoon Parent/Guardians of Senior Students. This is Erin Swillum, a school counselor here at St Anne High School. The Free Application for Federal Student Aid(also known as the FAFSA) is now open as of October 1st. Seniors students are now required to complete the FAFSA as a graduation requirement from the state of Illinois. Completing the FAFSA is how your child will be able to receive federal money towards their post secondary plans, such as college, trade or vocational schools. I will be holding FAFSA completion workshops this month. The first one is tomorrow night October 5th from 6:00-7:30pm in the cafeteria here at the high school. I will also be holding workshops during parent teacher conferences. Please see the email or letter in the mail I sent last week for more details and what documentation you will need to complete the FAFSA. If you have any questions please call me at the school at 815-427-8141.
Thank you, have a great day!

Erin Swillum
29 days ago
Parents/Guardians of Seniors,
Tonight we will be holding a FAFSA informational presentation at 6pm at the high school. If you want to learn about the FAFSA, or if you have not yet created your FSA ID online this is a great opportunity to do so.
The FAFSA opens on October 1st and I will be hosting a few completion workshops next month(that information will be sent out next week). If you are comfortable with the FAFSA and have already created your FSA ID there is no need to attend this event. As always, if you have any questions you can reach me at the school at 815-427-8141. Have a great day!

Erin Swillum
about 1 month ago
SENIOR STUDENTS AND PARENTS! Now is the time to start the steps to obtain MONEY for your FUTURE! The first step is to get an FSA ID. Join me Thursday, September 9th at either 6:00pm or 6:30pm at St. Anne High School and bring the students and parents SSN's!
view image

Ben O'Brien
about 1 month ago
Congratulations to Pedro Pena on being selected as an iCivics Fellow!
Pedro was selected from an extremely competitive pool of 175 applicants, from 35 states across the country, to the Equity in Civics Youth Fellowship.
This school year, Pedro will be participating in discussions on equity and civic education, attending media workshops, speaking to the media, leading a social media campaign, and leading student teams to explore equity in civic education.
We couldn't be more proud of the hard work and dedication that Pedro has shown as a student at SACHS and we look forward to his continued success through such a great opportunity. Congrats Pedro!
#CardinalPride
#ECYFellowship
#CivicsforUS
view image
SEE ALL POSTS