The counseling newsletters are here! Cardinals C.A.N has college myths and Senior Spotlight and the Cardinal Connections discusses teen dating violence and prevention.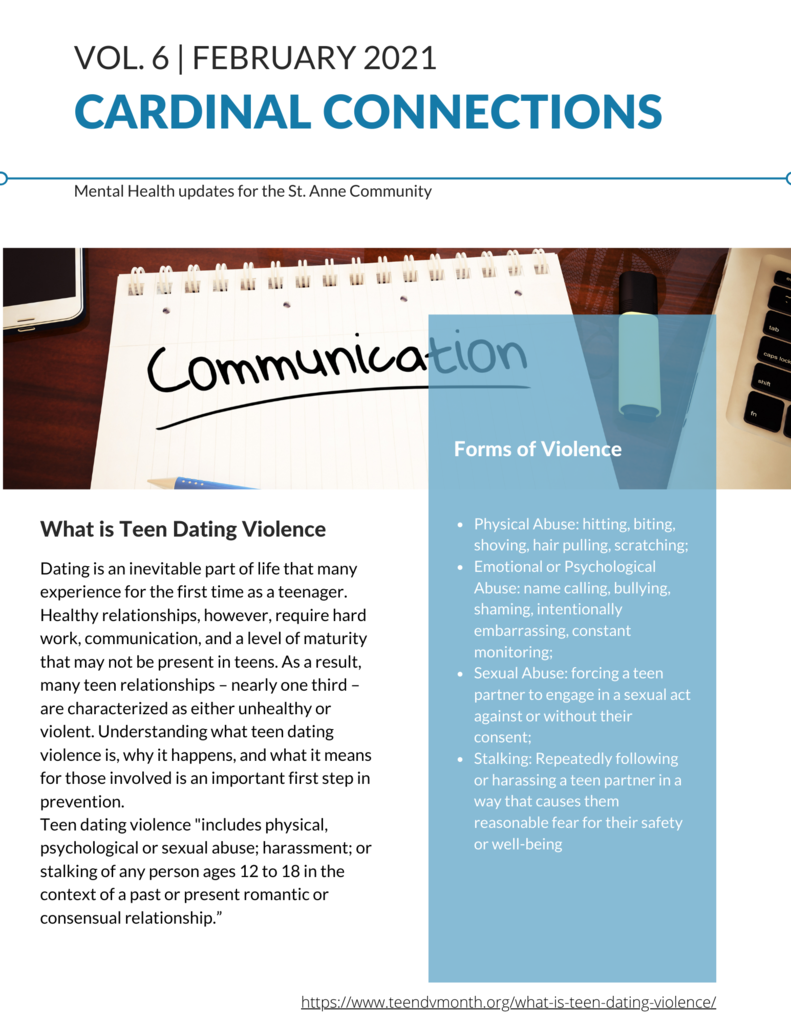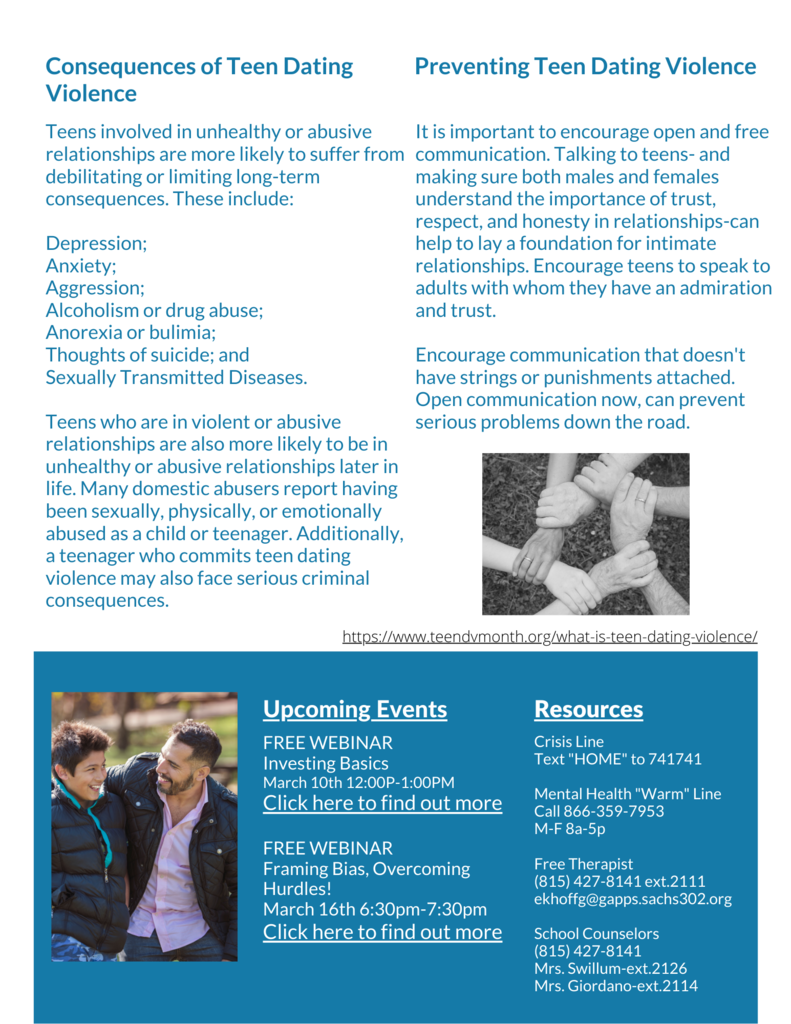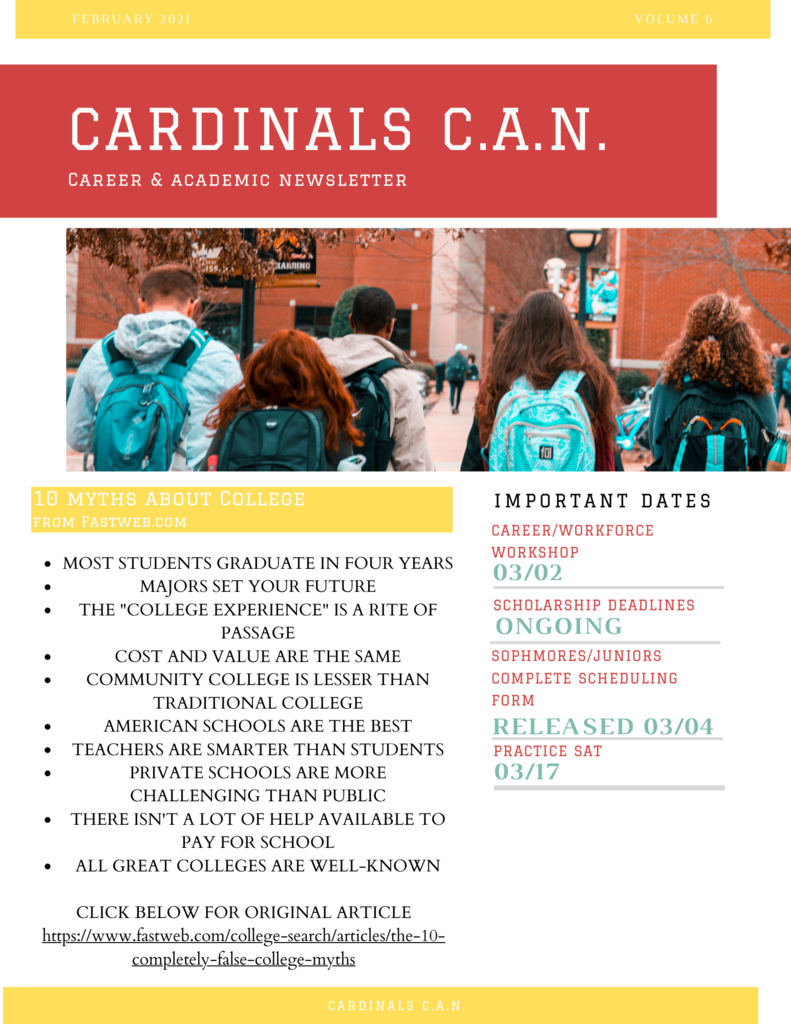 Attention: Parents/Guardians of Senior Students! If your Senior has not completed the FAFSA yet, please join us on February 24th at 5:30pm in the Student Media Center for our FAFSA Completion Workshop! During this workshop, your Senior will be able to apply and complete their FAFSA! Please remember to bring the following documents in order to complete your FAFSA: - Your Social Security Number - Your Alien Registration Number (if you are not a U.S. citizen) - Your 2019 federal income tax returns, W-2s, and other records of money earned. (Note: You may be able to transfer your federal tax return information into your FAFSA using the IRS Data Retrieval Tool.) - Bank statements and records of investments (if applicable) - Records of untaxed income (if applicable) - An FSA ID to sign electronically. If you would like to attend, please email Heather Giordano at
giordanoh@gapps.sachs302.org
or fill out the Google form below by clicking the link! See you there!
https://forms.gle/ByQVQVcYb9ZqFZpp6
Reminder: It is now a graduation requirement for all Seniors to complete their FAFSA, even if they choose not to pursue post-secondary education.
The SACHS at Tri-Point boys basketball game scheduled for tonight has been moved to Thursday, February 18 at 7:00 pm.

Notice to families regarding inclement weather update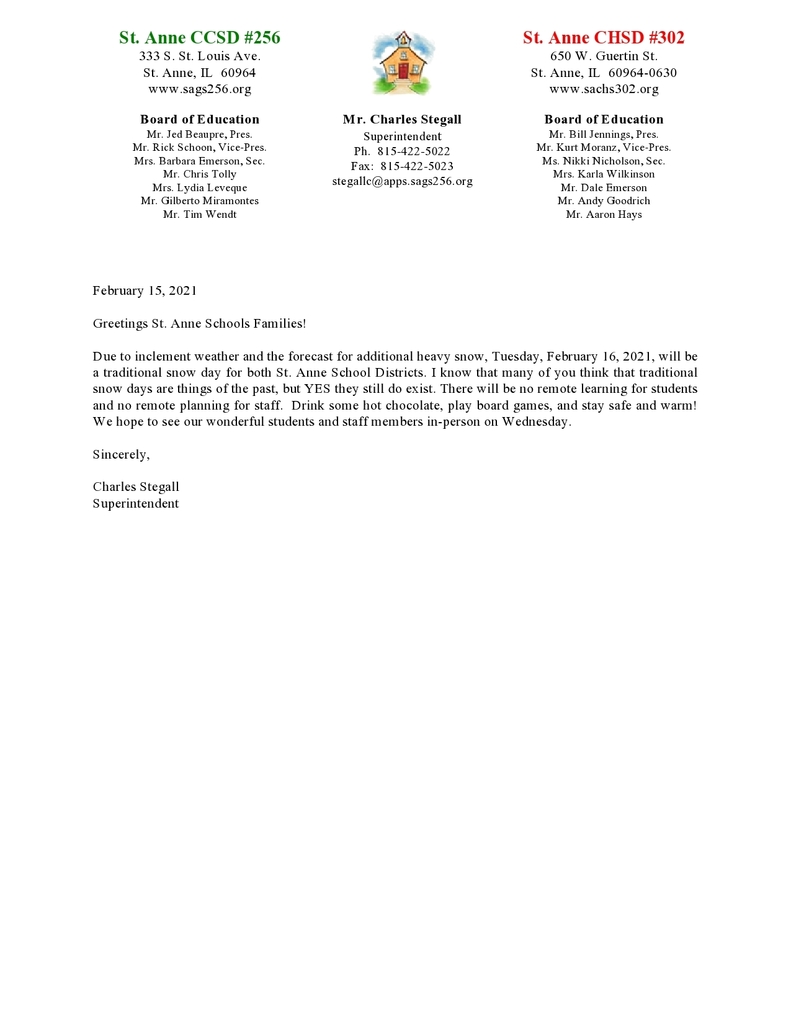 Good Evening St. Anne Families, Due to inclement weather and hazardous road conditions, tomorrow Friday, February 5, 2021, will be a remote learning day for both St. Anne schools. Thank you and stay safe and warm! Charlie Stegall Superintendent

Notification to Families Regarding School Day Extension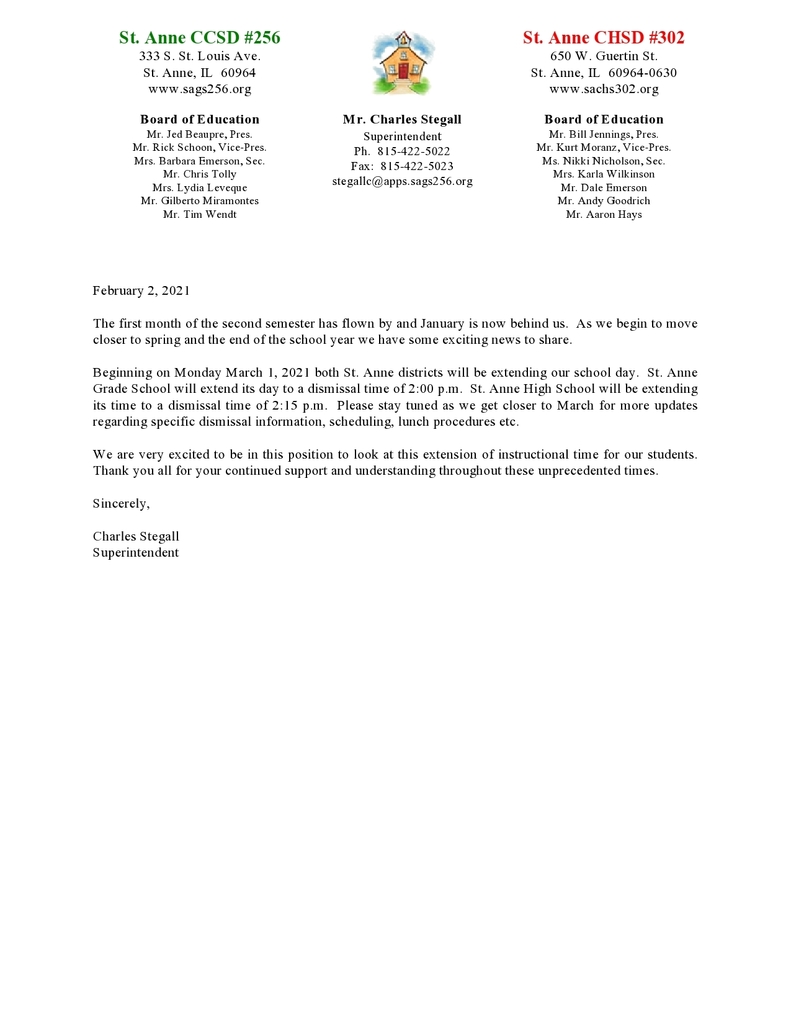 Good evening! Due to poor road conditions on Monday, February 1, both St. Anne schools will not be in session. However, this will be a virtual Remote Learning Planning Day for our staff. Please stay safe and have a good evening!

January 26, 2021 Inclement Weather Update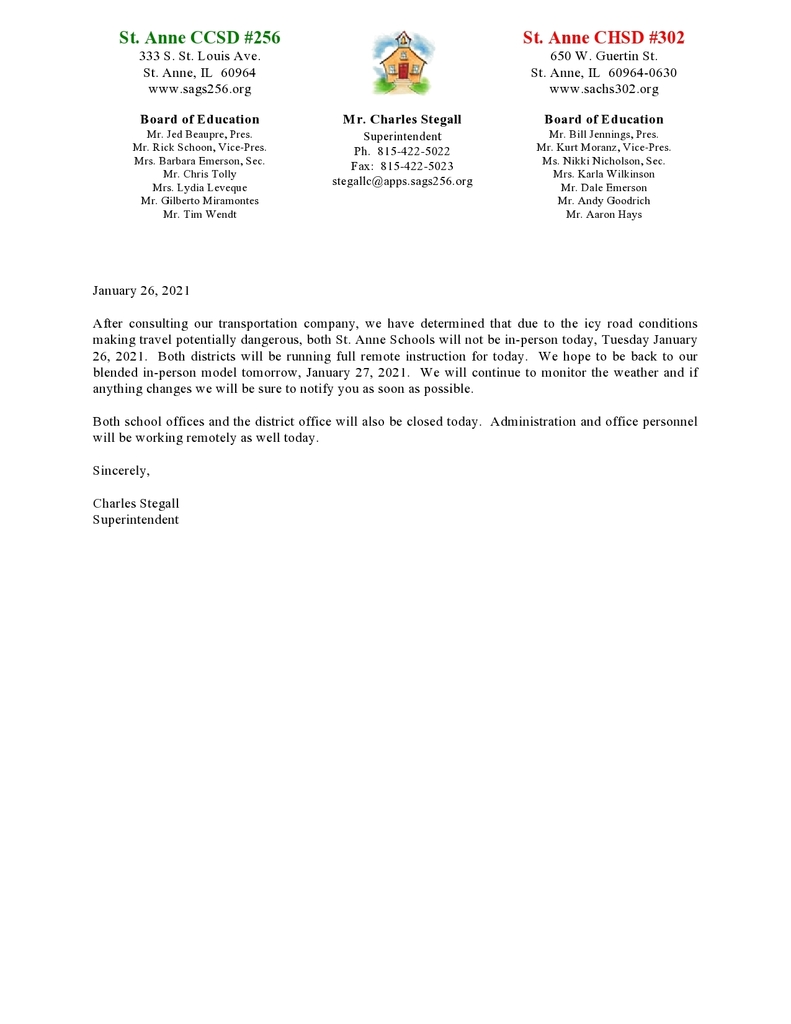 Check out the update to families regarding possible inclement weather for the 2020-2021 school year!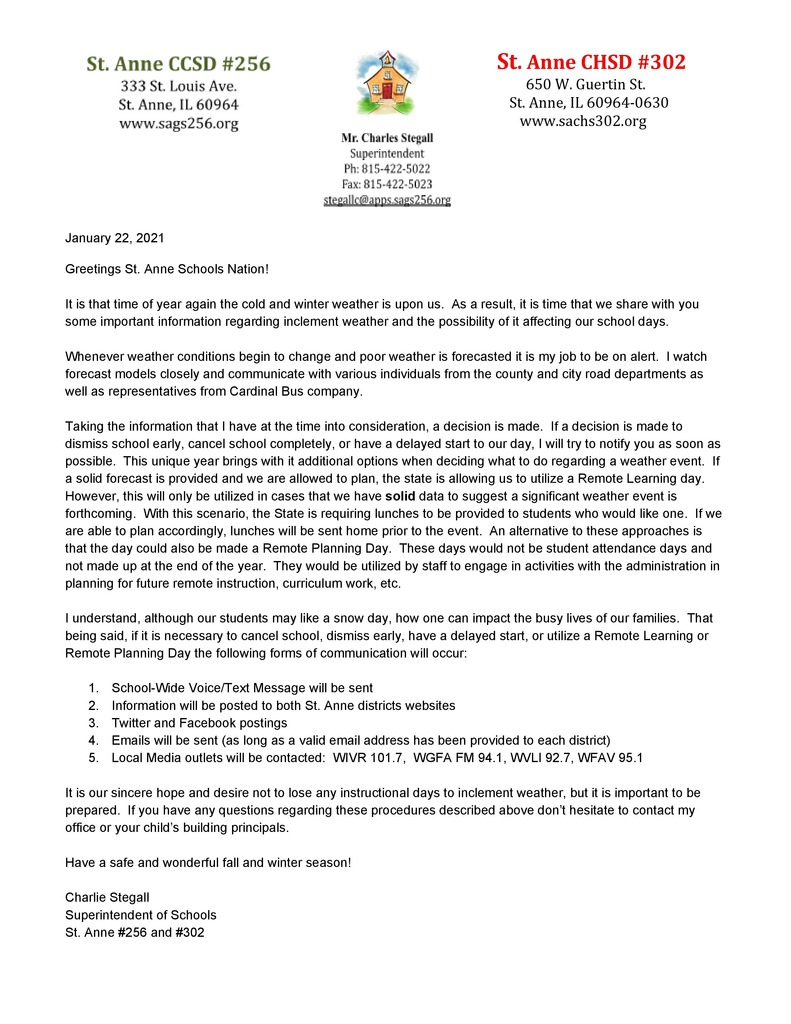 If your child will be a Junior or Senior next year, they have the opportunity to attend the career center next year! The Kankakee Area Career Center (KACC) registration is NOW open for the 2021-2022 school year! The application is due by February 5th! As it states in the counseling memo, these are some things to remember: - There is a $75 fee to St. Anne associated with the attendance. To hold your spot, a deposit of $40 must be paid to St. Anne Community High School. The remaining $35 is due at the time of registration in August 2021. If you have any questions regarding payment concerns, please see the Guidance Office or Main Office. - There might be additional expenses that the Kankakee Area Career Center has depending on the certain class the child chooses to take - Remember these are applications! The application will be reviewed and your child's attendance, academic standing and discipline record will be taken into consideration. If your child is determined to be ineligible, a prompt refund will be issued. - Attending the Career Center is a commitment and there will be no changes after the school year begins. They are committed to the program for the entire school year. If your child is interested, please email Heather Giordano at
giordanoh@gapps.sachs302.org
or call 815-427-8141 for the application and counseling memo! Please let me know if you have any questions!

Check out the latest editions of the Cardinal Connections(mental health focused) and Cardinals C.A.N.(career and academic focused) newsletters!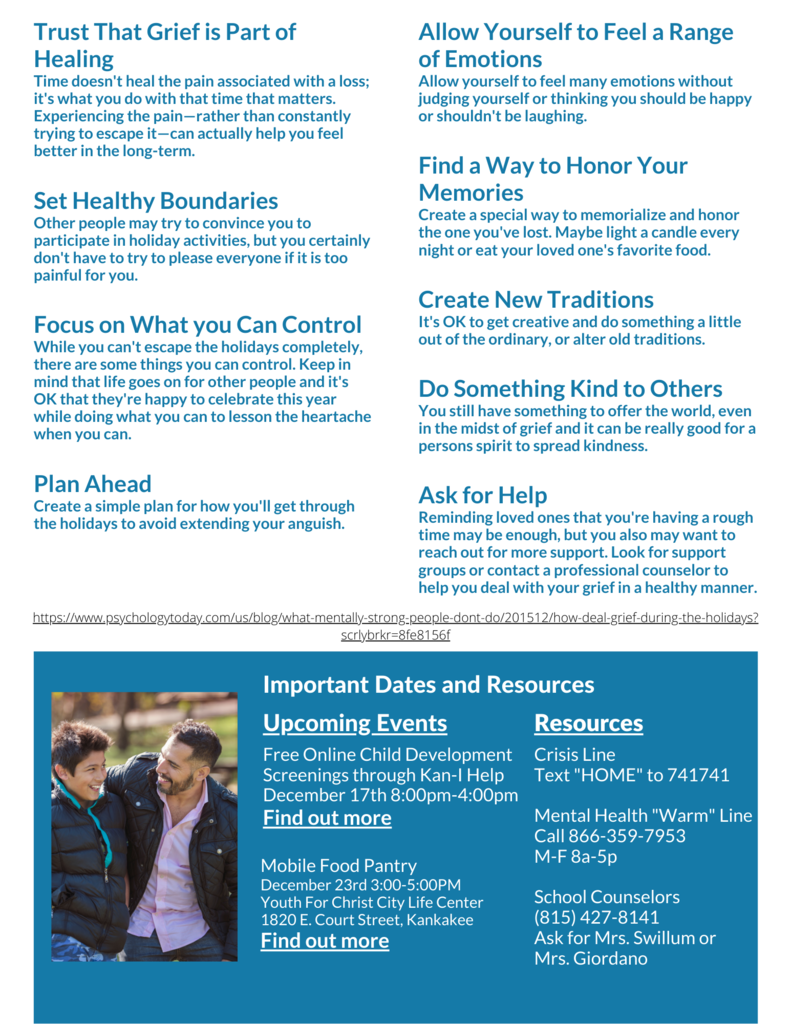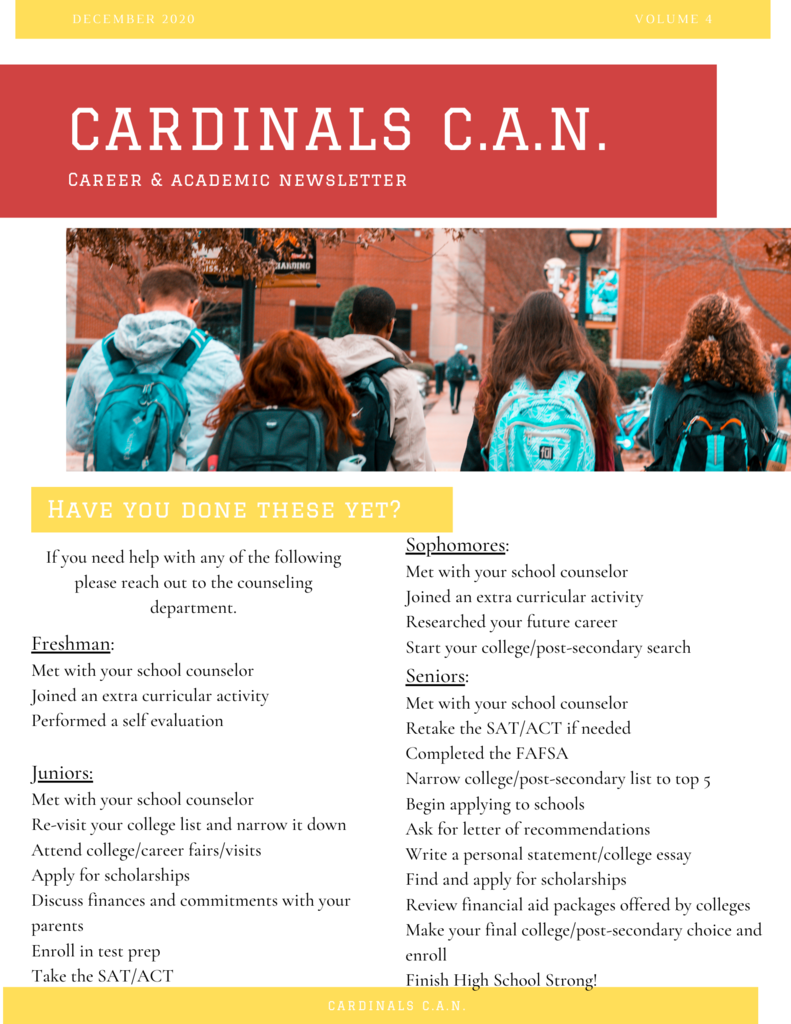 Important Update Regarding Return to Blended In-Person Learning in January 5, 2021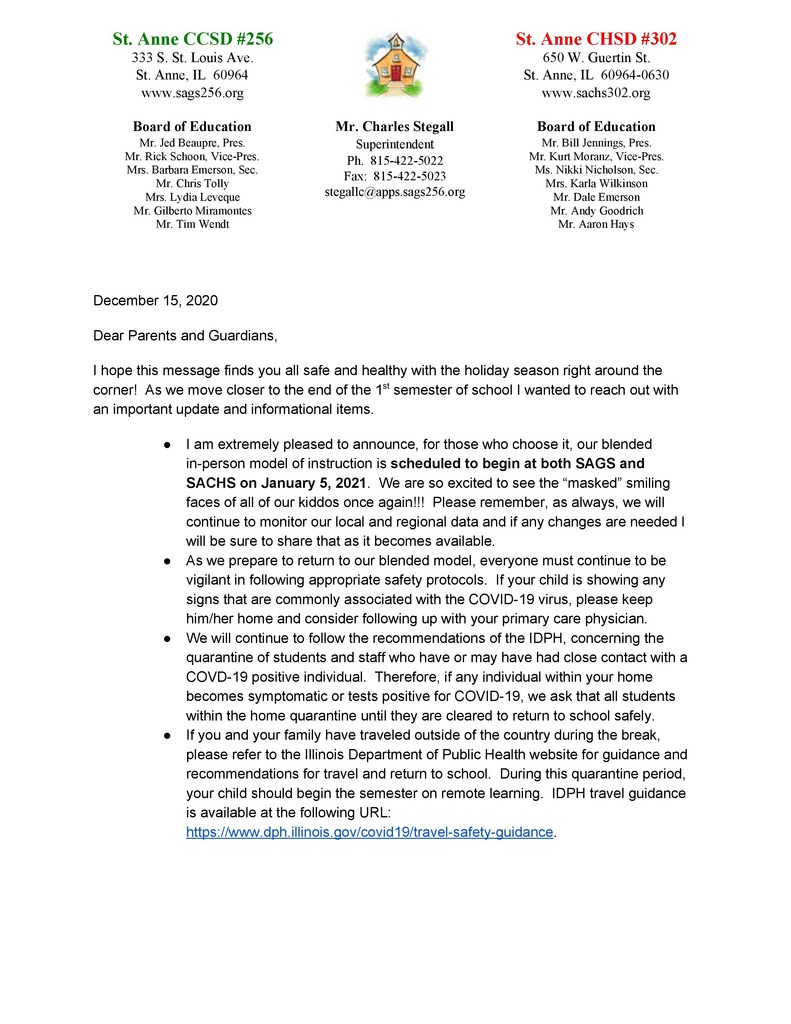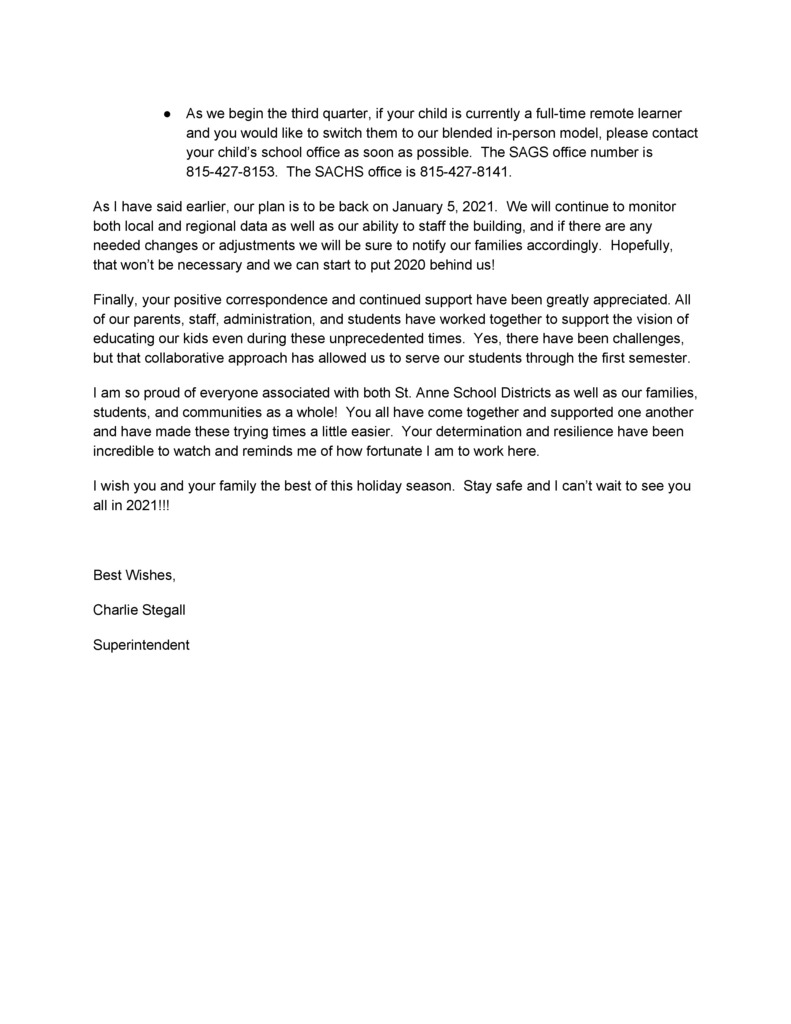 Check out the latest edition of Cardinals C.A.N. and learn tips for remote learning and who the Senior Spotlight is on this month.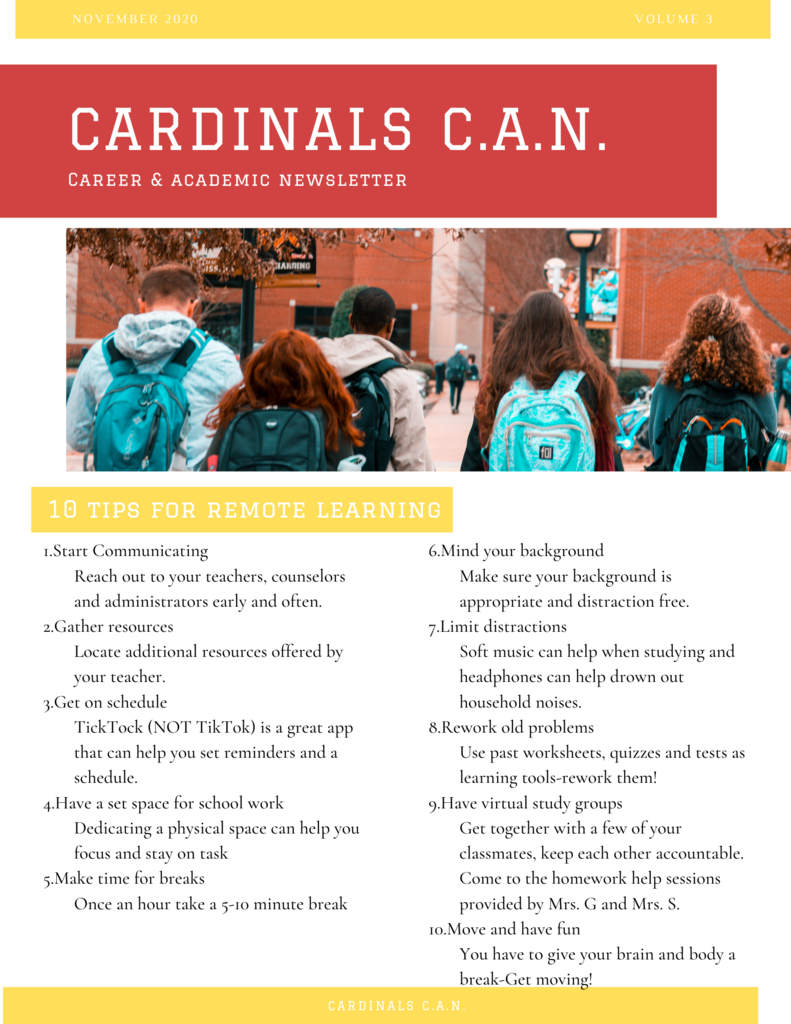 An important update regarding the extension of remote learning.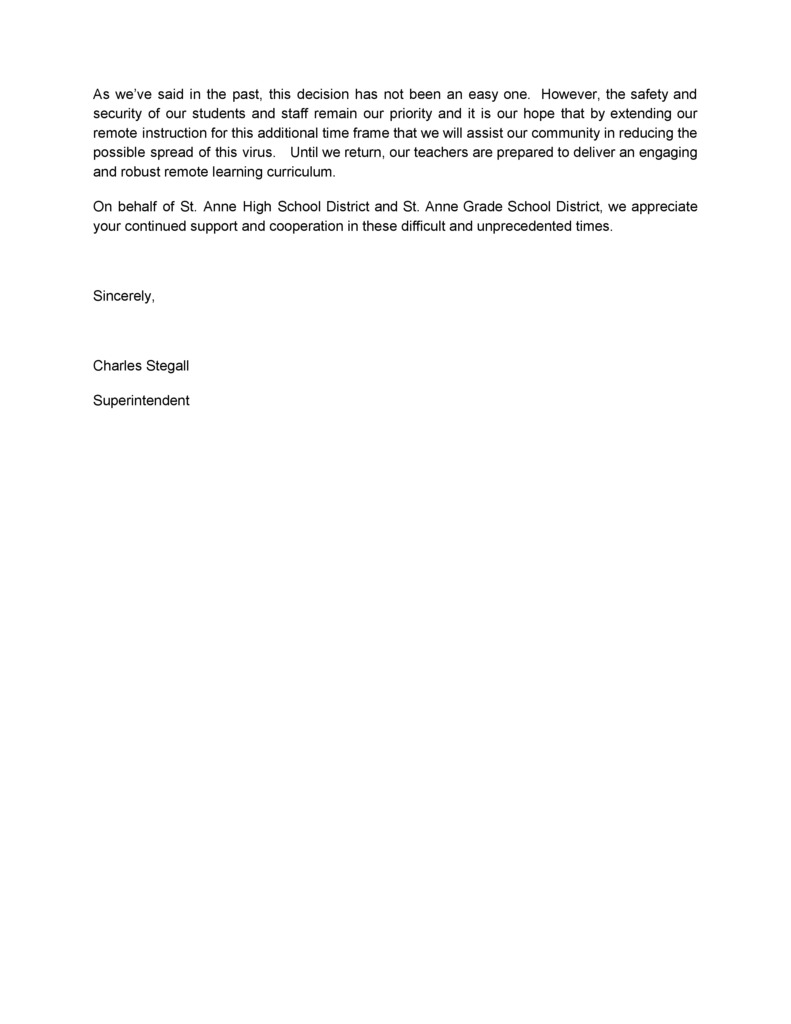 Attention: Parent/Guardians of Sophomore and Junior Students! Kankakee Area Career Center (KACC) is taking their annual Open House virtually this year! It will take place on Monday, November 23rd from 1:00pm-2:45pm! This is your chance to explore the different programs for next school year and ask the instructors any questions! The link for the Open House is below!
https://www.kacc-il.org/vnews/display.v/ART/5fa0556d95bb5
See you all there!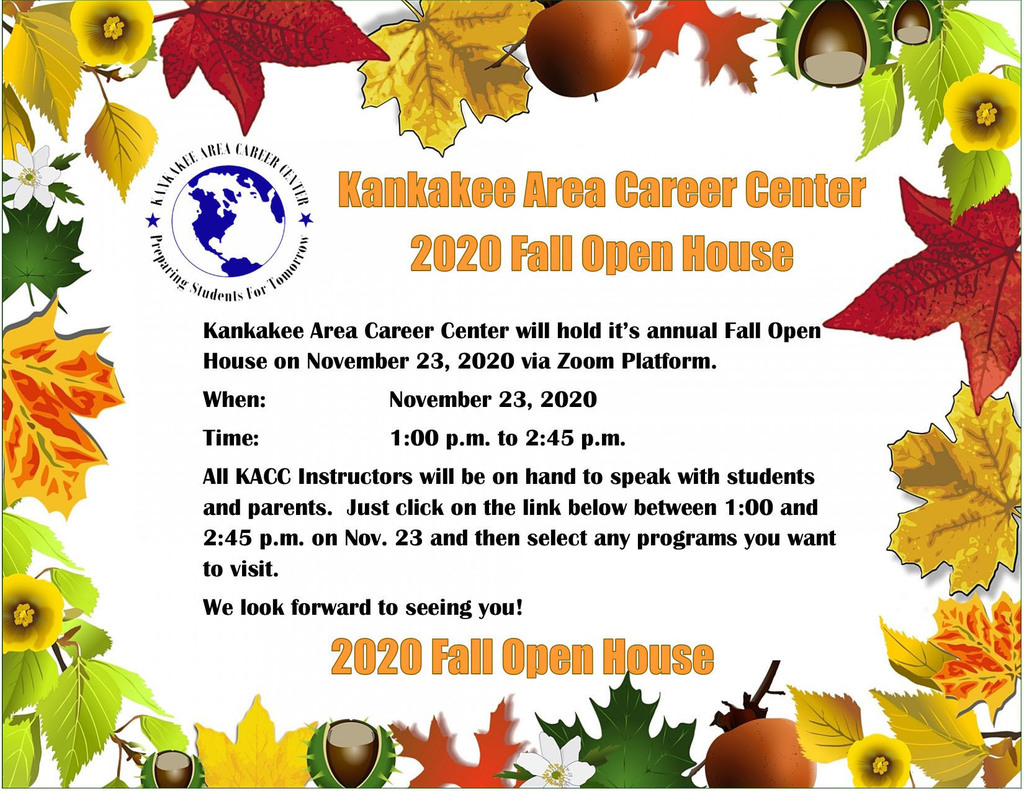 Please see this important update from the River Valley Conference regarding winter sports.