Check out the last edition of Cardinal Connections for the school year! This one focuses on the 10 Keys to Happier Living and what actions we can take to get there.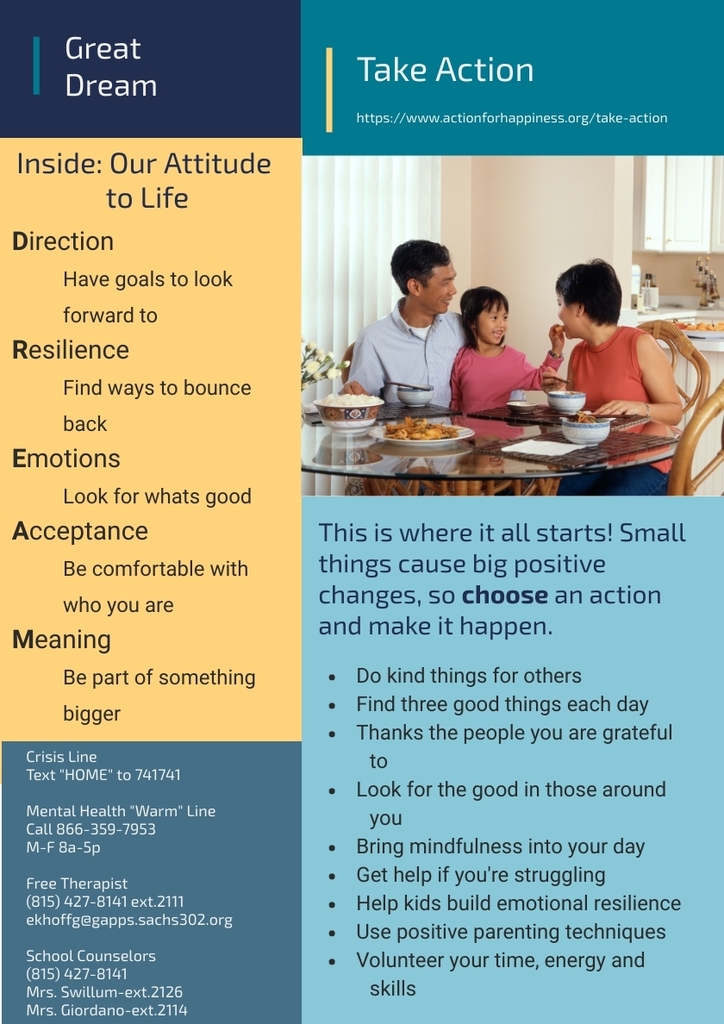 The latest edition of the Cardinals C.A.N. is here! See who made the Senior Spotlight and get tips for looking for a summer part time job.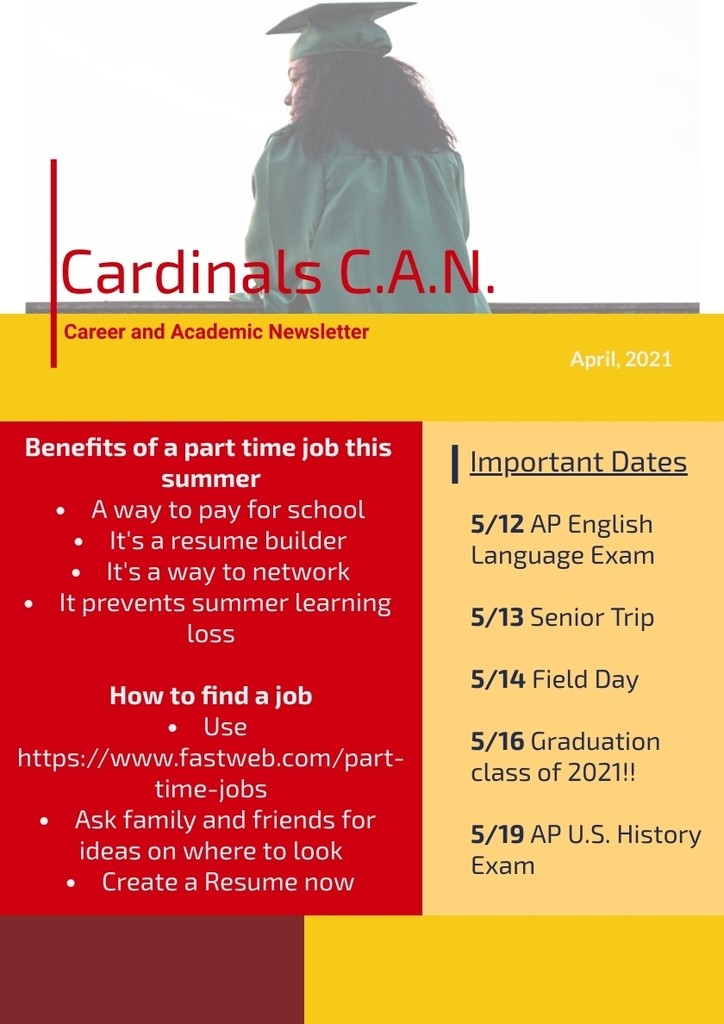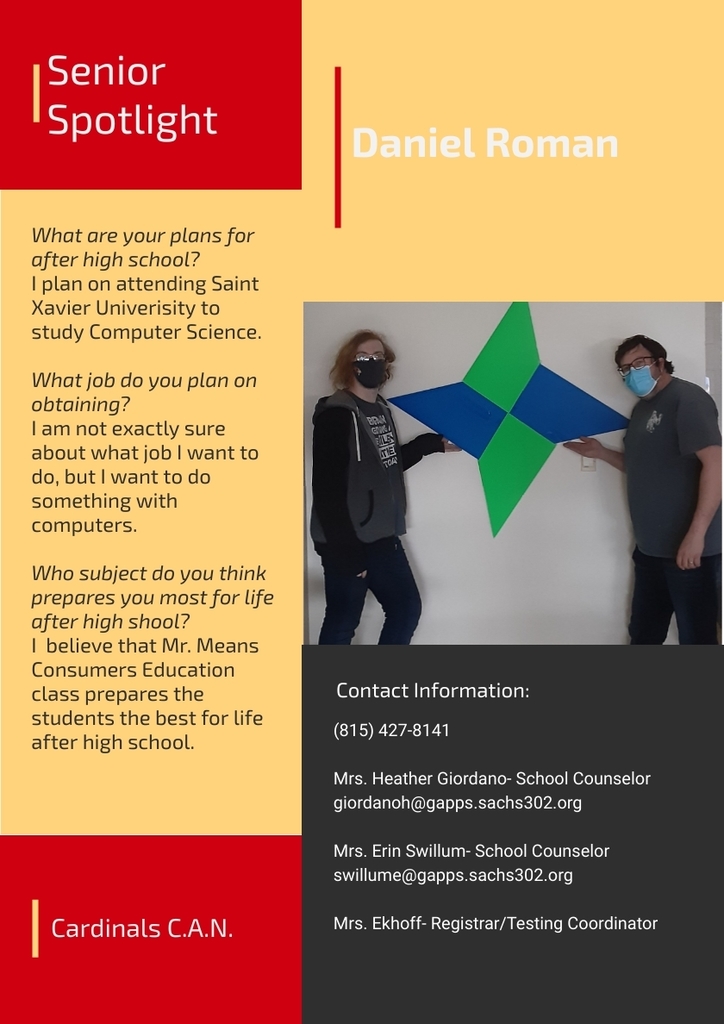 SACHS AP Government students spending their Saturday morning, back at school, working with CSPAN to prepare for the AP exam. Keep up the hard work and dedication! #CardinalPride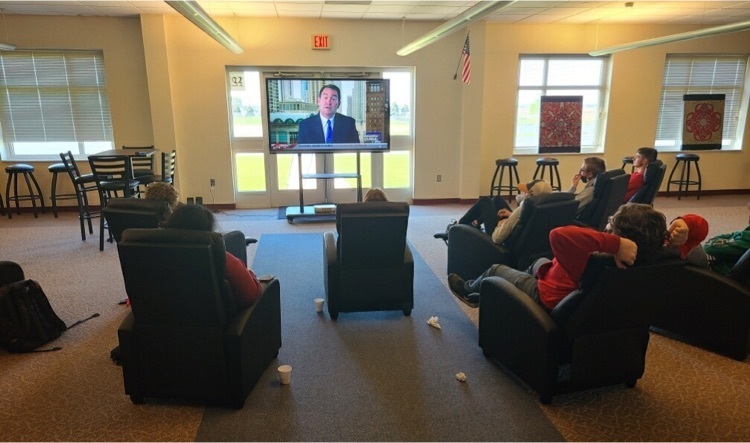 Check out the latest addition of Cardinal Connections to learn some more information about stress, it's potential effects on the body and how to manage it.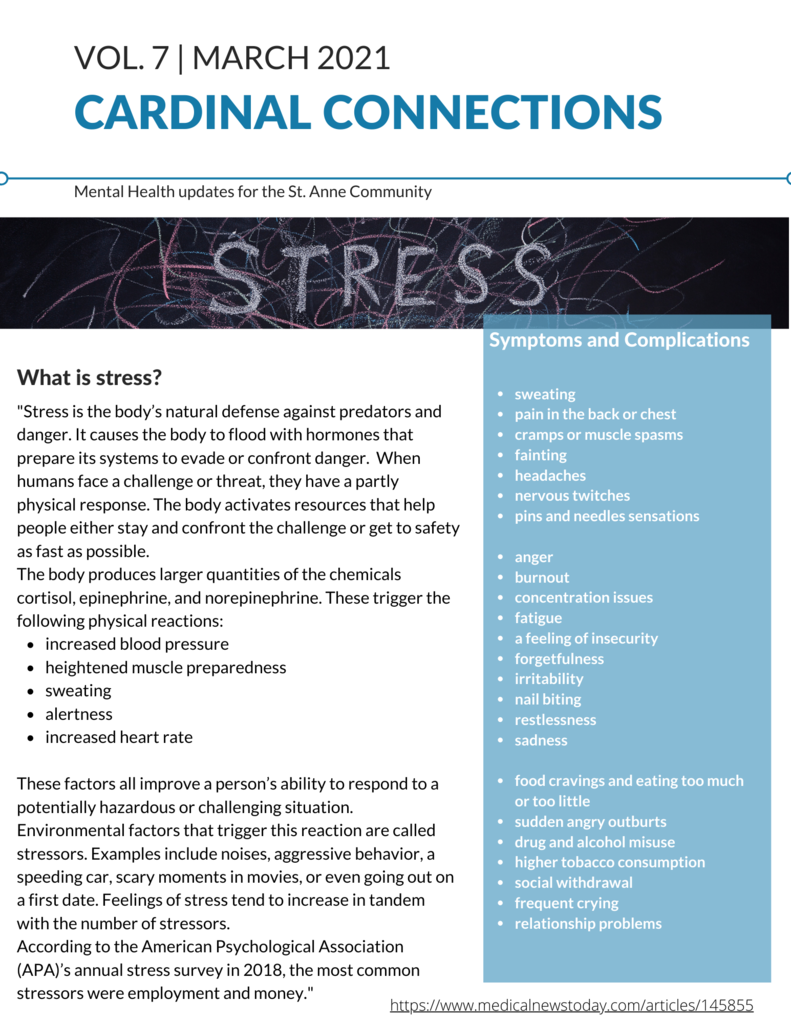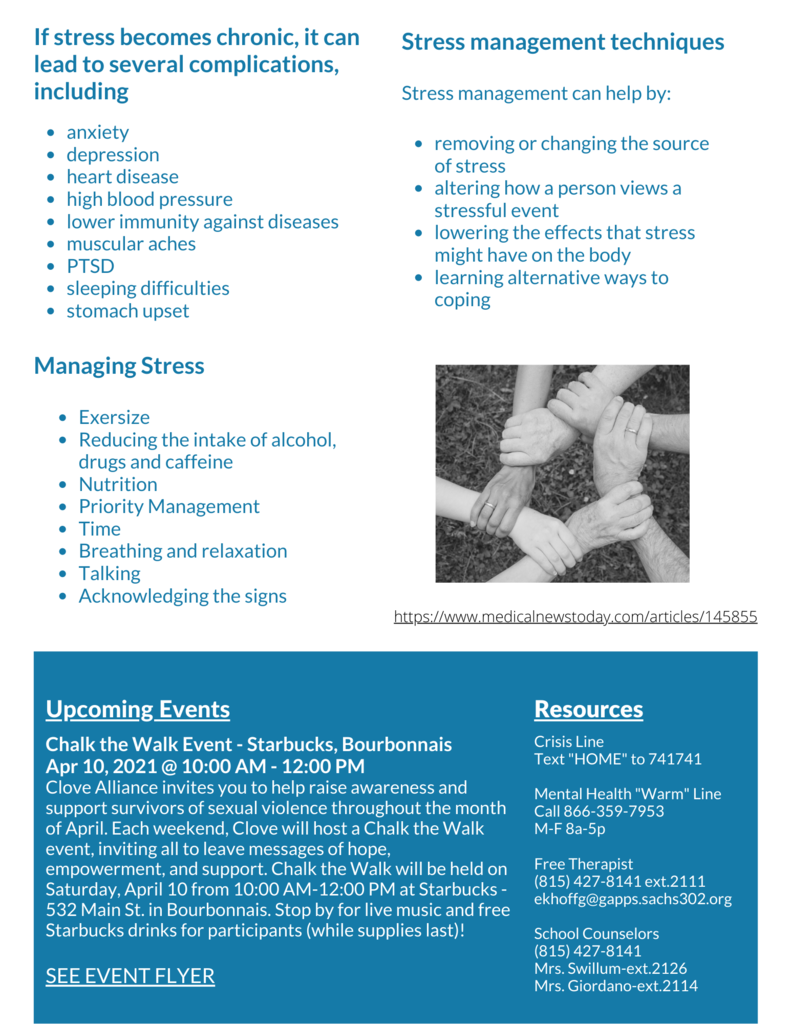 The Cardinals C.A.N. is here! Check it out to see who is featured as the Senior Spotlight and get access to numerous scholarships!!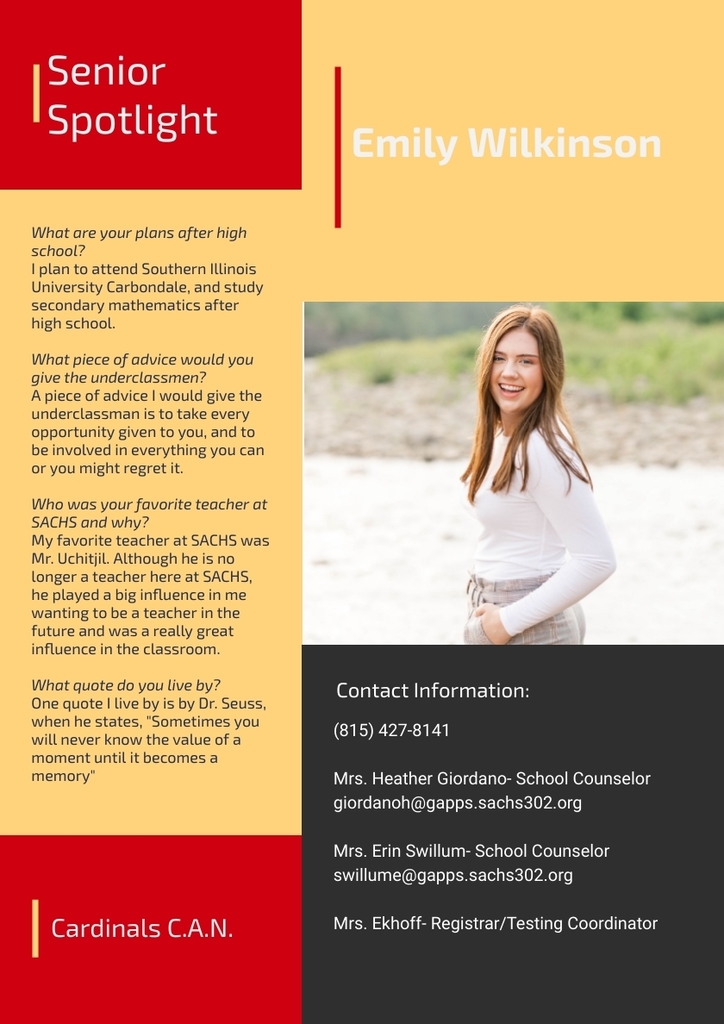 Catch the last game of our girls basketball season tonight as the Donovan/St. Anne co-op team takes on Hoopeston. Tip-off is at 5:30. Watch it live at
https://www.facebook.com/DonovanILHighSchool
Go Wildcats!! Go Cardinals!!

Amp up your chances of getting money for college by submitting a financial aid form. Need some assistance? Contact Mrs. Giordano or Mrs. Swillum at 815-427-8141 and we can help you! #RocktheFAFSA #RocktheFAFSAIL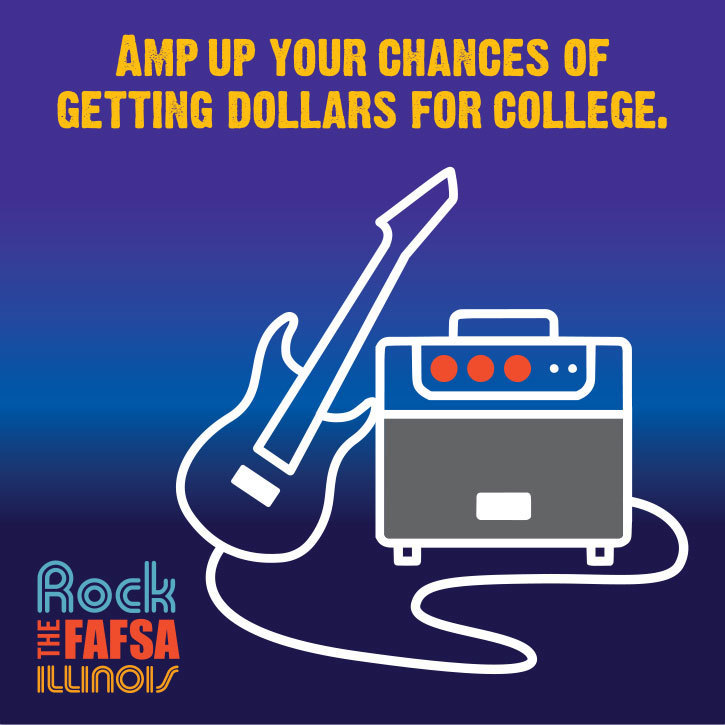 SACHS is currently seeking applicants for the available Head and Assistant Baseball Coach positions for the upcoming season starting April 5. Please complete the application on the SACHS website or contact Kate Shutter, AD at 815-427-8141.



The counseling newsletters are here! Cardinals C.A.N has college myths and Senior Spotlight and the Cardinal Connections discusses teen dating violence and prevention.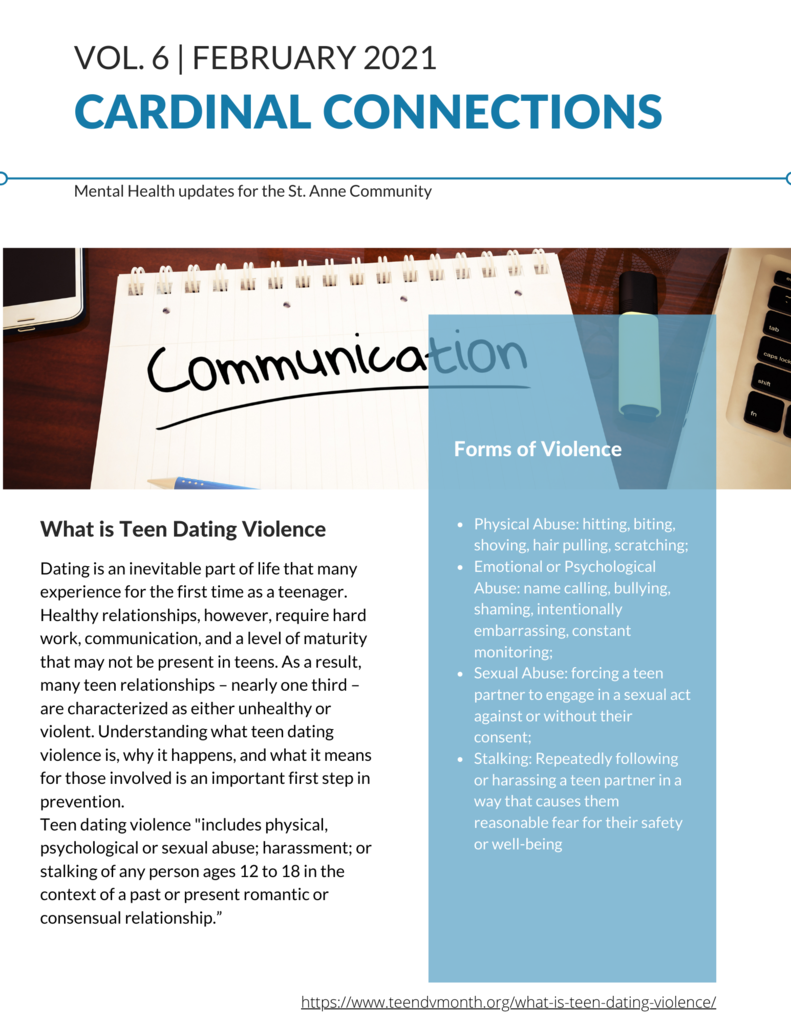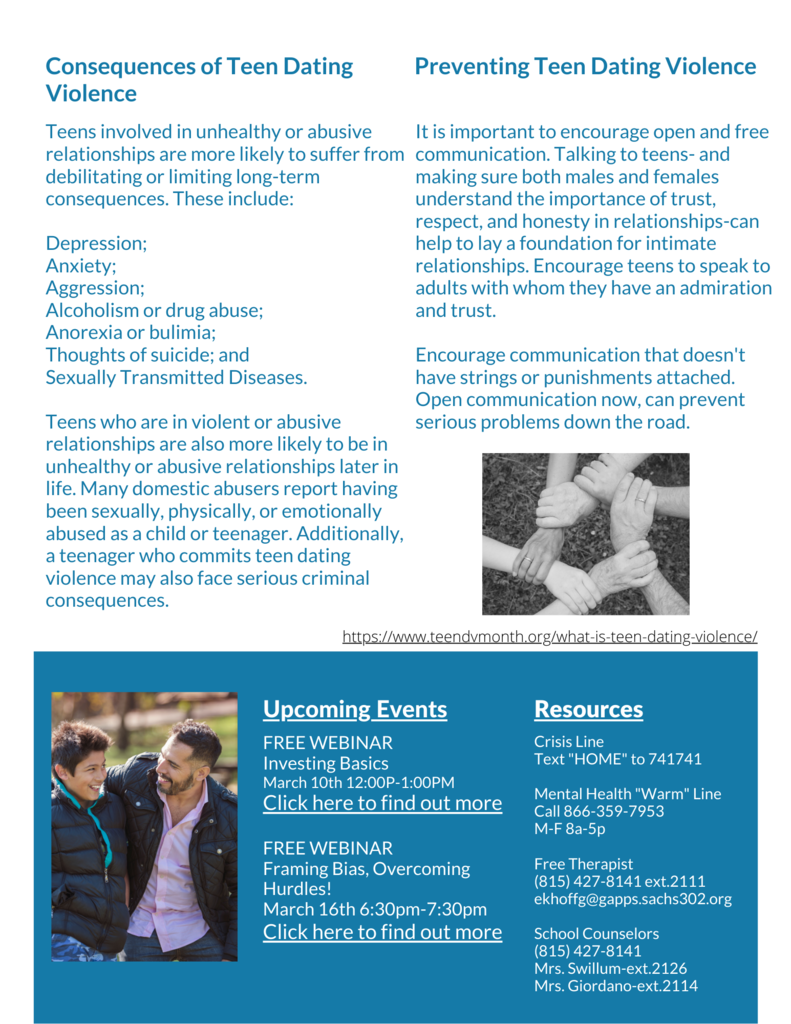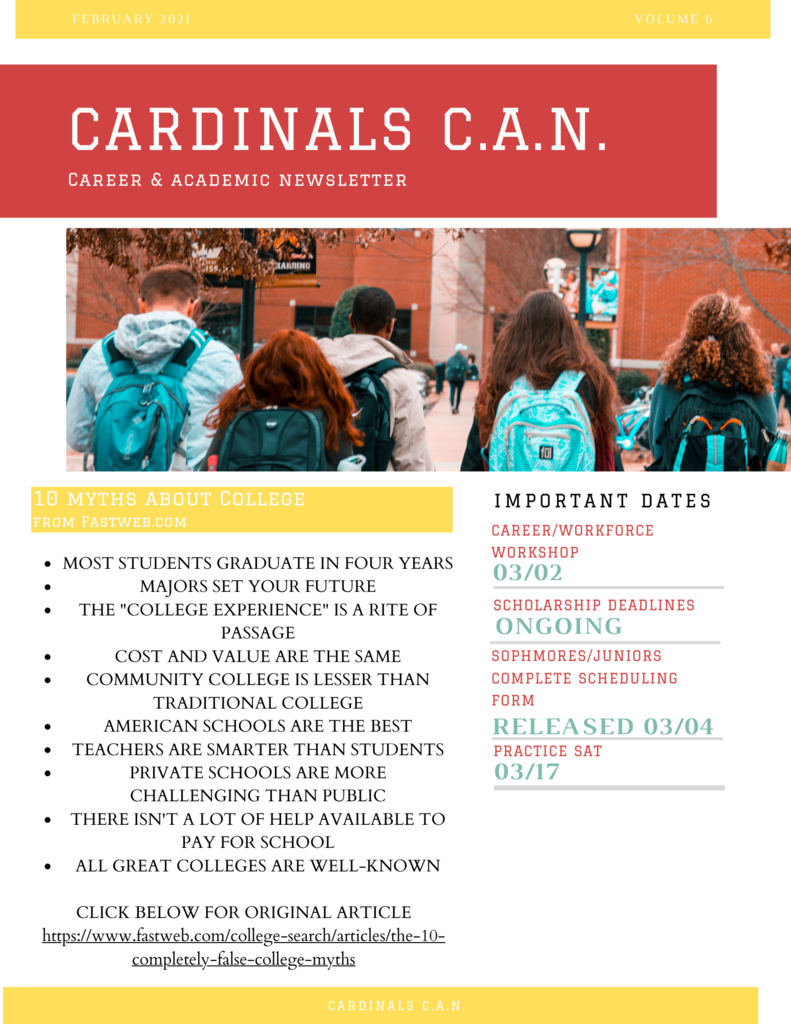 Attention: Parents/Guardians of Senior Students! If your Senior has not completed the FAFSA yet, please join us on February 24th at 5:30pm in the Student Media Center for our FAFSA Completion Workshop! During this workshop, your Senior will be able to apply and complete their FAFSA! Please remember to bring the following documents in order to complete your FAFSA: - Your Social Security Number - Your Alien Registration Number (if you are not a U.S. citizen) - Your 2019 federal income tax returns, W-2s, and other records of money earned. (Note: You may be able to transfer your federal tax return information into your FAFSA using the IRS Data Retrieval Tool.) - Bank statements and records of investments (if applicable) - Records of untaxed income (if applicable) - An FSA ID to sign electronically. If you would like to attend, please email Heather Giordano at
giordanoh@gapps.sachs302.org
or fill out the Google form below by clicking the link! See you there!
https://forms.gle/ByQVQVcYb9ZqFZpp6
Reminder: It is now a graduation requirement for all Seniors to complete their FAFSA, even if they choose not to pursue post-secondary education.
The SACHS at Tri-Point boys basketball game scheduled for tonight has been moved to Thursday, February 18 at 7:00 pm.

Notice to families regarding inclement weather update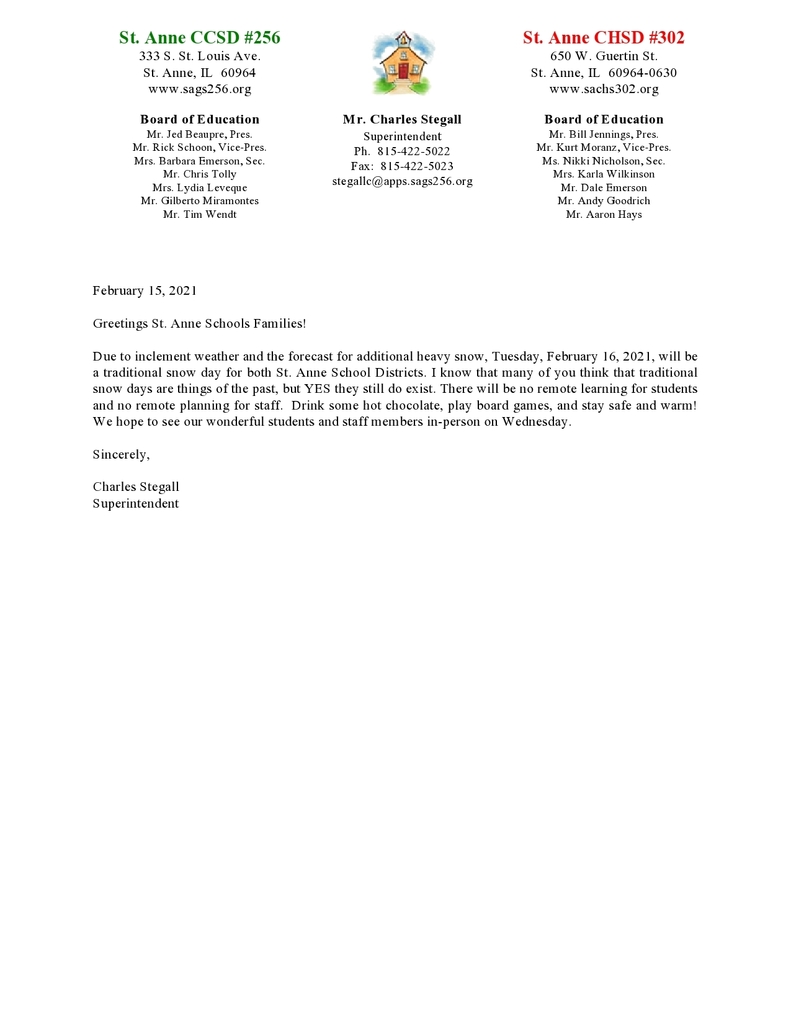 Good Evening St. Anne Families, Due to inclement weather and hazardous road conditions, tomorrow Friday, February 5, 2021, will be a remote learning day for both St. Anne schools. Thank you and stay safe and warm! Charlie Stegall Superintendent

Notification to Families Regarding School Day Extension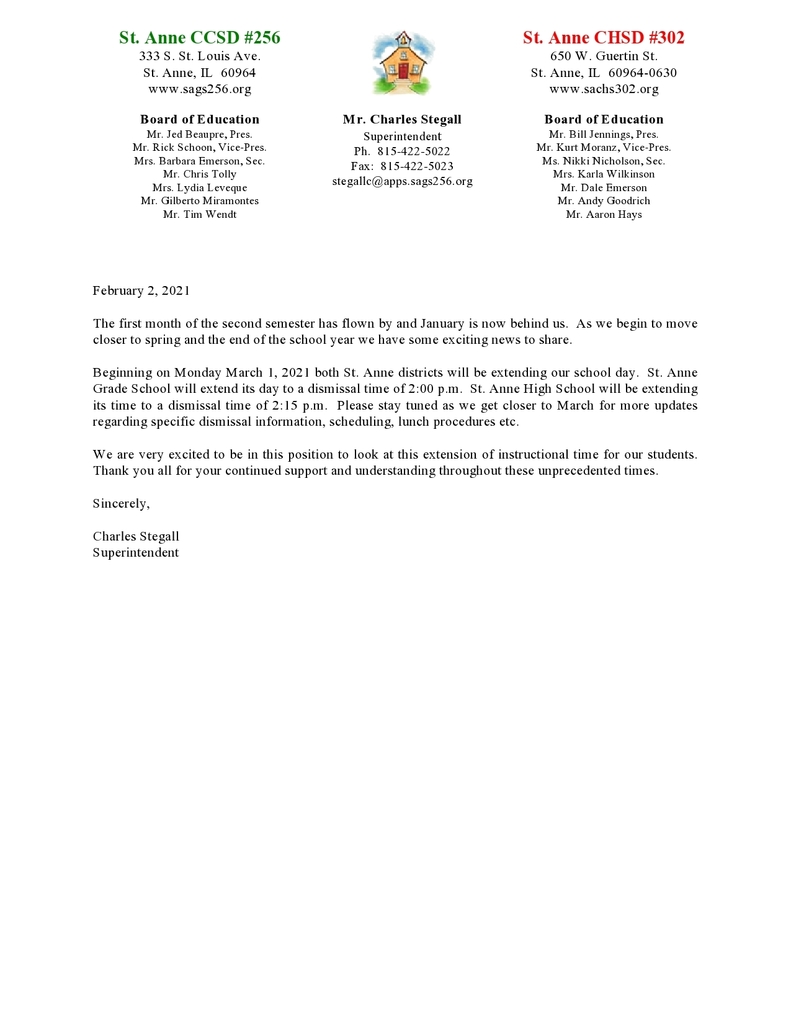 Good evening! Due to poor road conditions on Monday, February 1, both St. Anne schools will not be in session. However, this will be a virtual Remote Learning Planning Day for our staff. Please stay safe and have a good evening!

January 26, 2021 Inclement Weather Update