Sample football uniforms are in, and Mrs. K couldn't resist!! Stay tuned for dates throughout the fall for football informational meetings, strength and conditioning schedules, uniform/helmet fittings, and more! #CardinalPride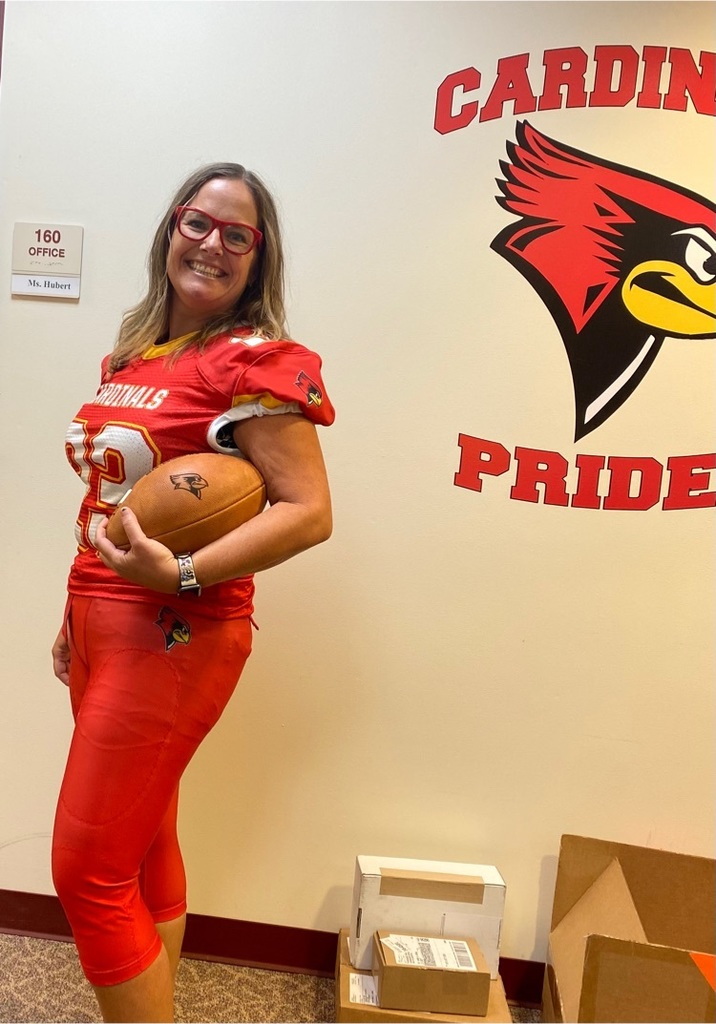 Cheerleading Tryout Information… For students planning on trying out for Cheerleading on Monday, 8/8, please follow the link below to download the application that will be utilized for communication.
https://heja.io/download/QT260528


The first football game at SACHS in over 40 years will be here before you know it!! Don't miss your chance to get the first Cardinal Football spirit wear to support our future football athletes and coaches! #CardinalPride
https://bsnteamsports.com/shop/B9cYmXRooP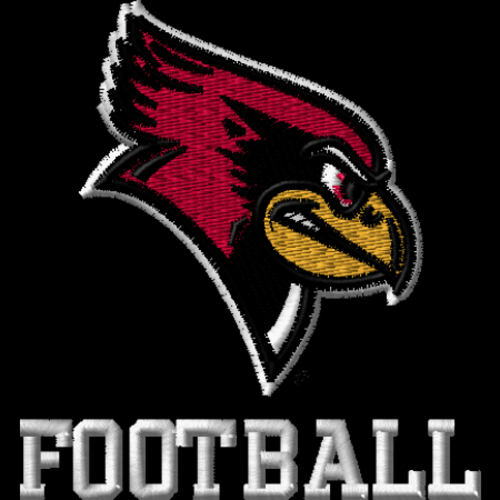 SACHS Athletes - SAVE THE DATE! Free sports physicals will be offered by Oak Orthopedic on Saturday, August 6th. Print and fill out, and bring, the IHSA form in the link below on August 6th. Please see the information below for further details. **This is for Sophomores - Seniors ... Freshmen need a full freshman physical in order to attend school. The freshman physical will count as the sports physical but the sports physical does NOT count as the full freshman physical.
https://www.ihsa.org/documents/sportsMedicine/2022-23/PreParticipationPhysicalForm.pdf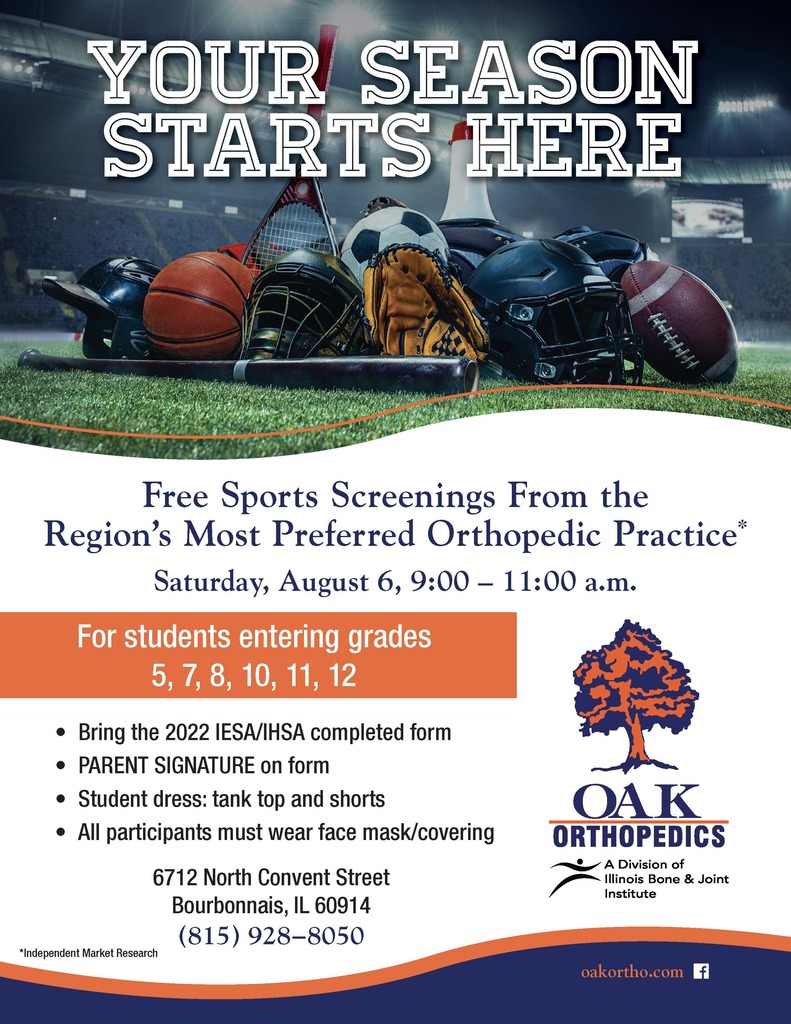 Incoming Freshman parents/guardians registration paper work is located under the Documents- Parents area. You can print off the paper work to help move along the process of August 2! The packets are also available in the main office!

Online Registration is open for returning students! Parents/Guardian log into your parent portal through Teacherease to register your student. Please register your student by August 5th. Freshman registration is on Tuesday, August 2nd from 9 - 11am and 4-6pm in person. Packets are available in the main office if you wish have that ready before hand. If you are not able to make registration, please call the main office to set up an alternative time. Students new to district will also need to come into the main office to complete registration.

Are you or someone you know interested in playing Soccer at the High School this fall? Make sure that you are staying up to do date on all of the summer activities and information by reaching out to Coach Buck at
buckn@gapps.sachs302.org

A BIG thank you to Mrs. Jennifer Blanchette! Jennifer Blanchette is the Program Director and Associate Professor of the Physical Therapist Assistant Program at Kankakee Community College. Today, she gave an interactive presentation about KCC's Physical Therapist Assistant Program. About a dozen interested students attended to learn more about the program. With Jennifer's guidance, many students experienced the exercises and techniques that physical therapists practice on their patients. Mrs. Blanchette was today's Career Chat at SACHS. Regular Career Chats are organized by the Junior HOUSE teachers and open to students interested in the various career opportunities being presented. #CardinalPride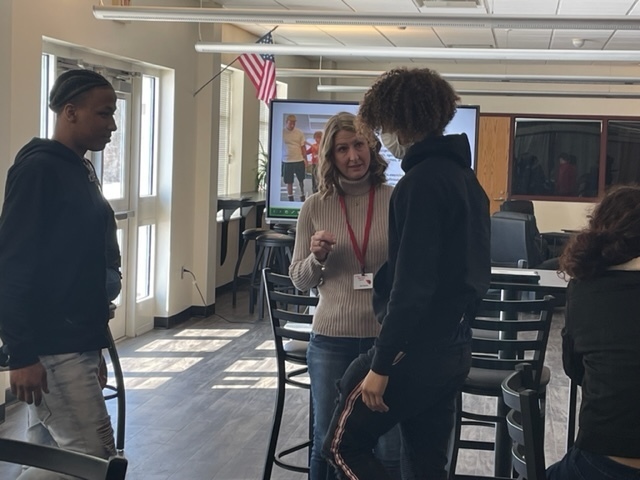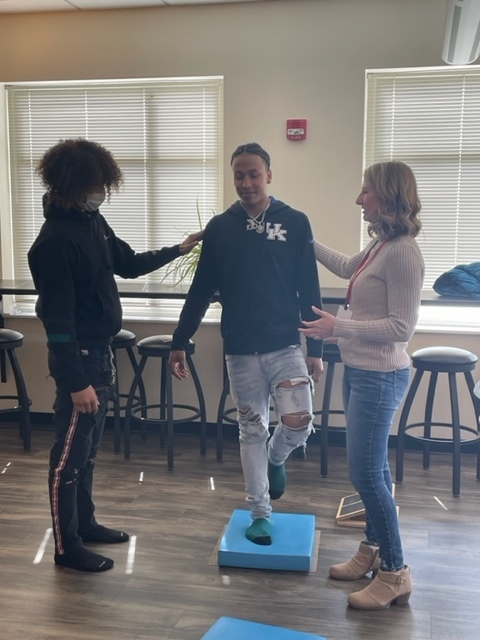 The Cardinals Connections newsletter for quarter 3 is now available. Check it out to learn what SEL is and the SEL topics that were discussed in January and February.

Due to deteriorating road conditions and continued high winds, out of an abundance of caution, both St. Anne schools will be closed on Friday, February 18, 2022. This is a traditional snow day. Stay safe and warm! There is no school on Monday for Presidents Day. We will see you on Tuesday.

Due to forecasted ice, snow, and blowing snow due to high winds and out of an abundance of caution, both St. Anne schools will be closed Thursday, February 17, 2022. This is a traditional snow day! Please stay safe!!!

Good Afternoon. Currently SACHS is on a scheduled soft lockdown to conduct an exercise with the Kankakee K-9 unit. We will be done shortly and classes will resume as normal. We simply wanted to make sure the community is aware and there is nothing to be alarmed about. If you have any questions, please call the Main Office at 815-427-8141.

Due to the lack of a quorum, the Wednesday, February 9, 2022 regular Board of Education meeting will be rescheduled to Monday, February 14, 2022 @ 5:00 p.m. in the St. Anne High School Student Center.
Update for the boys basketball game vs. Manteno: The game originally scheduled for 2/8 then moved to 2/16 has been cancelled altogether due to scheduling conflicts. We look forward to competing against Manteno next year.
The boys basketball game scheduled for Tuesday, February 8 at Manteno has been rescheduled to Wednesday, February 16. JV at 5:30 and varsity at 7:00. Go Cardinals!
Tonight's boys basketball game at SACHS vs. Tri-Point has been rescheduled to Monday, February 7. JV at 5:30 and varsity at 7:00. Go Cardinals!