The first home game for the boys is tonight! They will face off against Gardner South Wilmington! #CardinalPride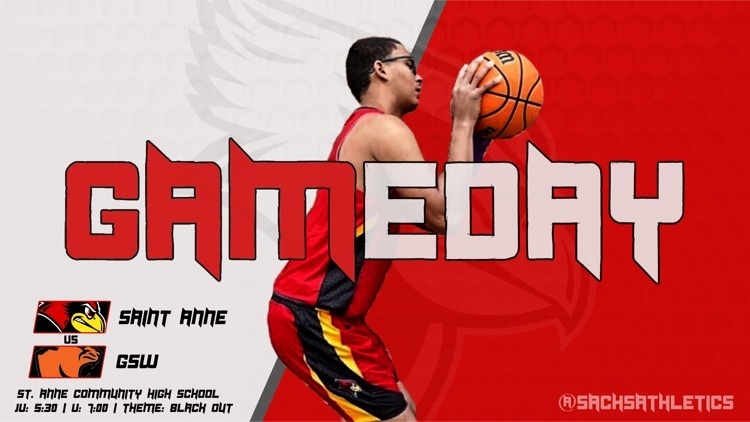 Another busy week for the Cardinal student-athletes! #CardinalPride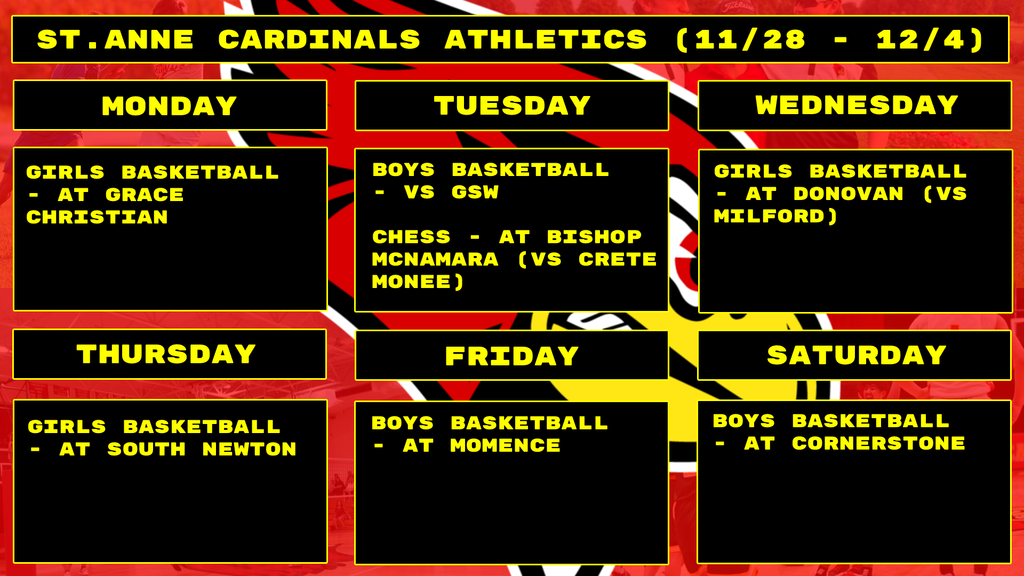 Left Seneca with a statement. #CardinalPride Jordan Davis: 25 pts Fred Burton: 23 pts Grant Pomaranski: 12 pts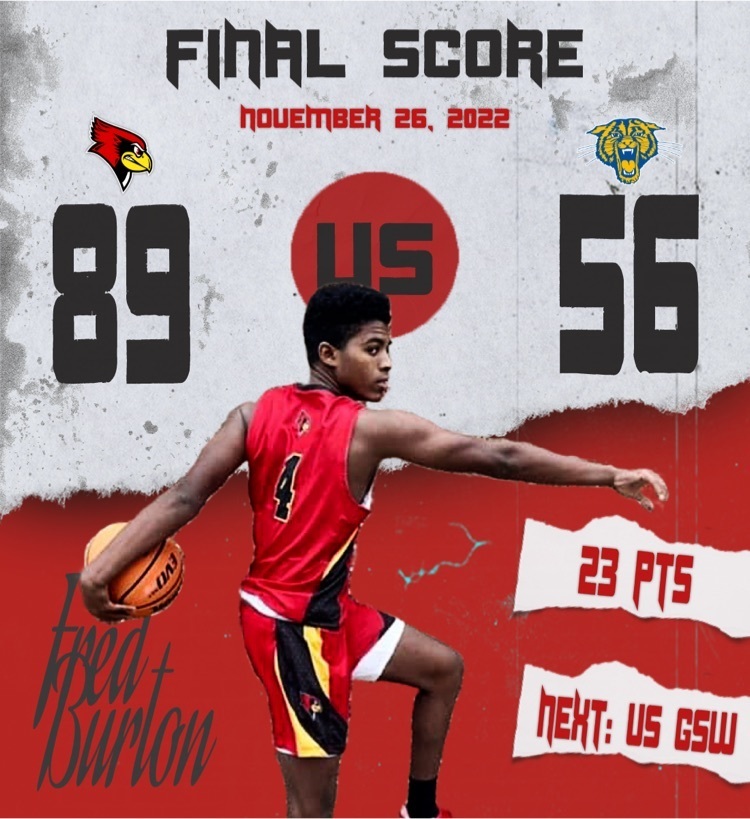 The Cardinals look to leave Seneca on a good note as they play Somonauk! Tip off is at 1:00 pm. #CardinalPride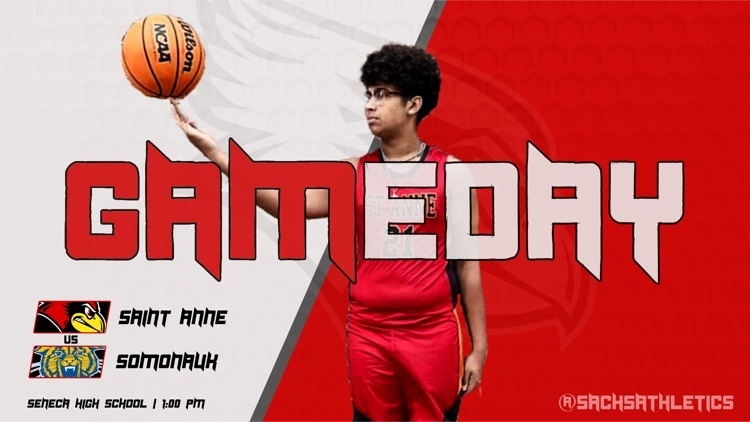 The varsity basketball team plays at 2:30 this afternoon against Newark. The JV team is currently playing Herscher and at halftime. #CardinalPride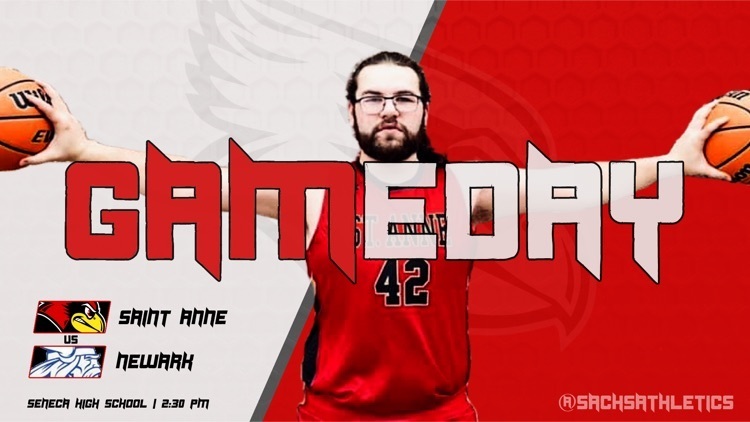 The boys basketball team looks for their first win as they take on Serena at 2:00 PM! #CardinalPride

If you are unable to make it to Seneca this week for the Boys Basketball Thanksgiving Tournament, you will be able to stream the games by clicking on the link below or searching "Irish Live" on YouTube. #CardinalPride
https://m.youtube.com/c/IrishLive/streams

Todays the day! It's game day! The boys basketball team plays in the Seneca Thanksgiving Tournament tonight against Herscher! #CardinalPride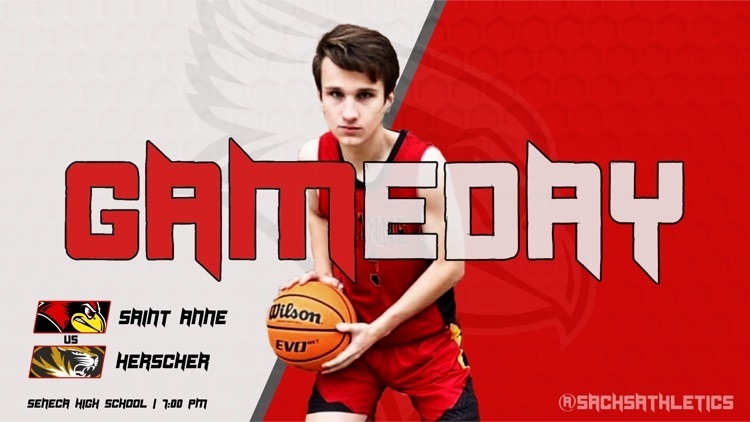 It's officially Turkey Tourney week! Good luck to our boys and girls basketball players this week! #CardinalPride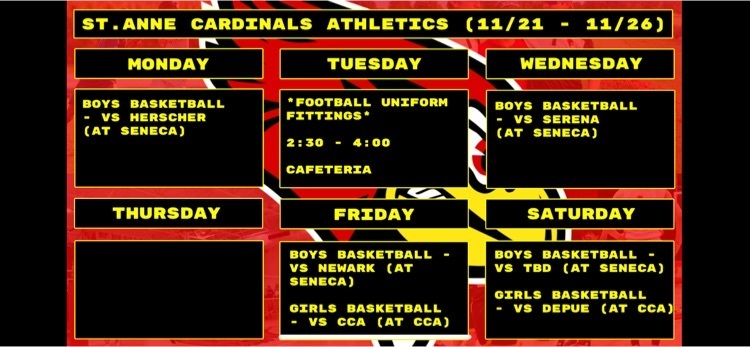 Come out to the Bird Cage tonight to watch the boys basketball teams scrimmage! Scrimmages start at 5:30 with JV then varsity follows. #CardinalPride

Big wins for the Cardinal Chess Team last night, 6-2 and 8-0! #CardinalPride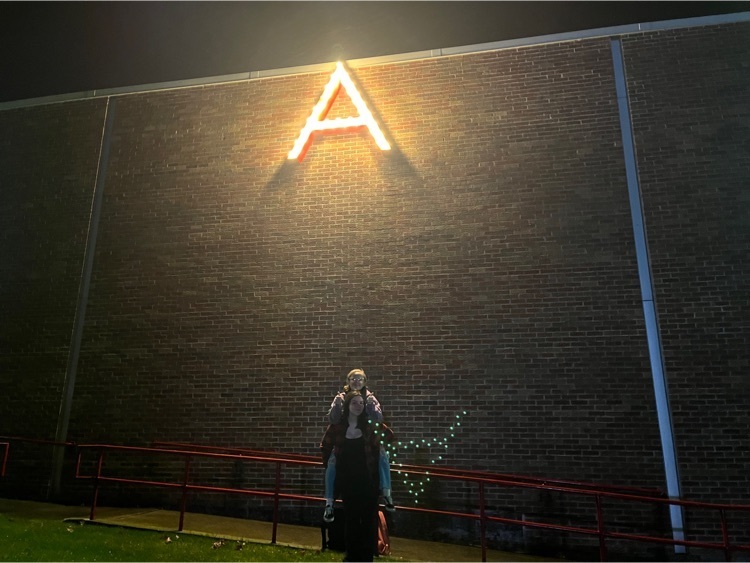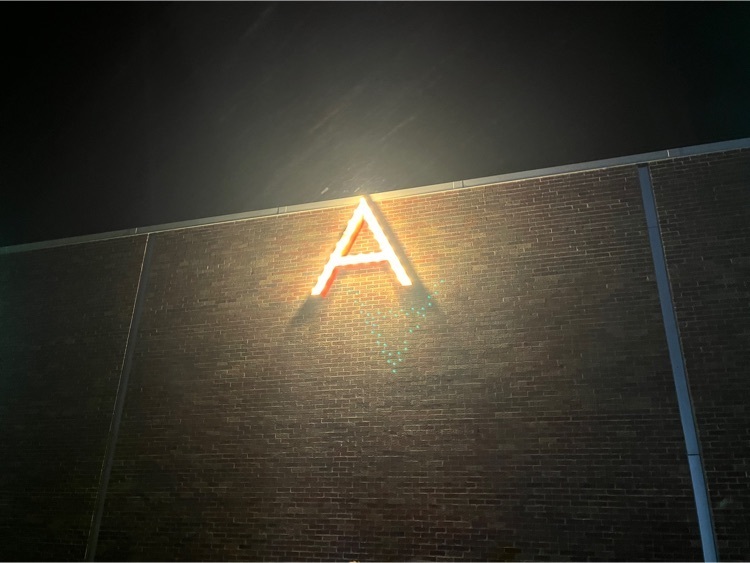 Cardinal Chess team ♟ competing tonight!! Go Cardinals!! #CardinalPride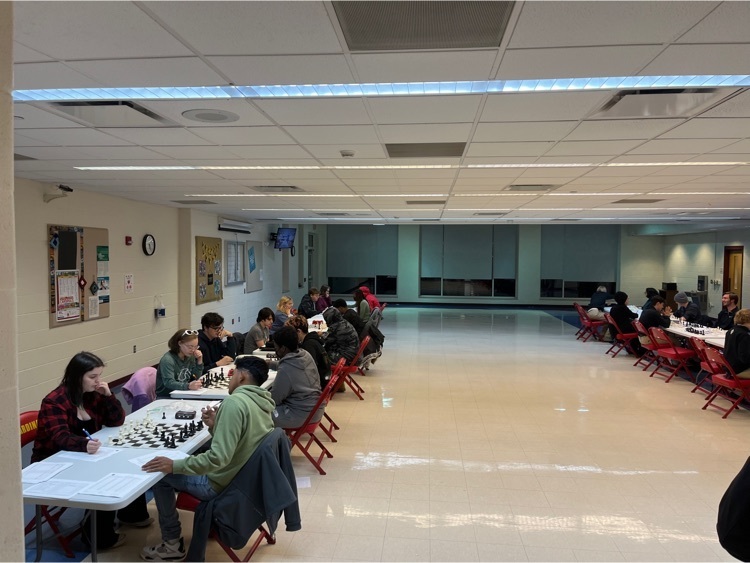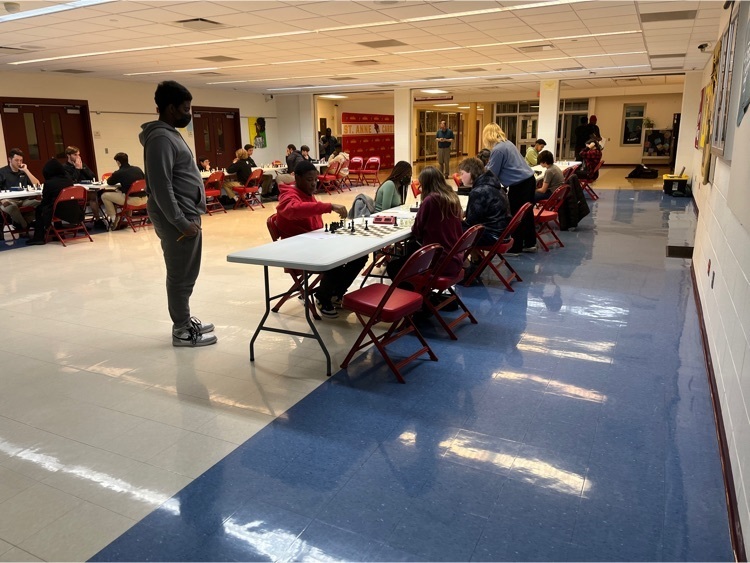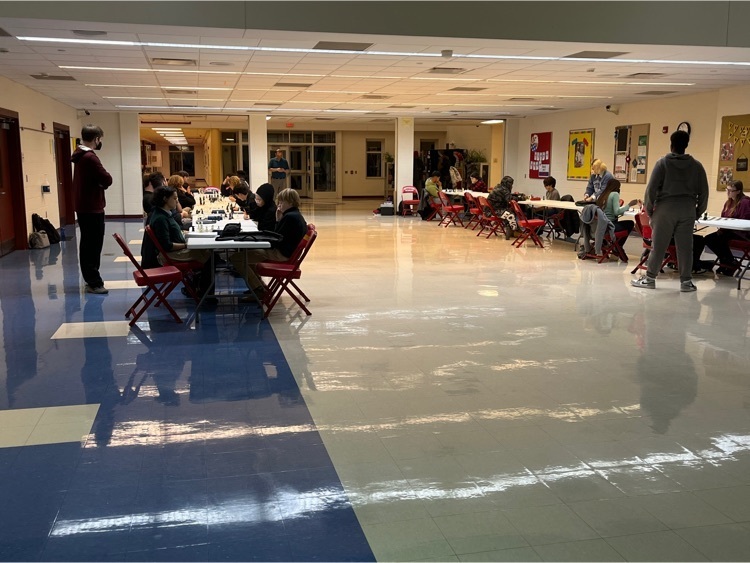 Help Wanted! Come join our amazing team at SACHS and be a difference maker in our kids lives!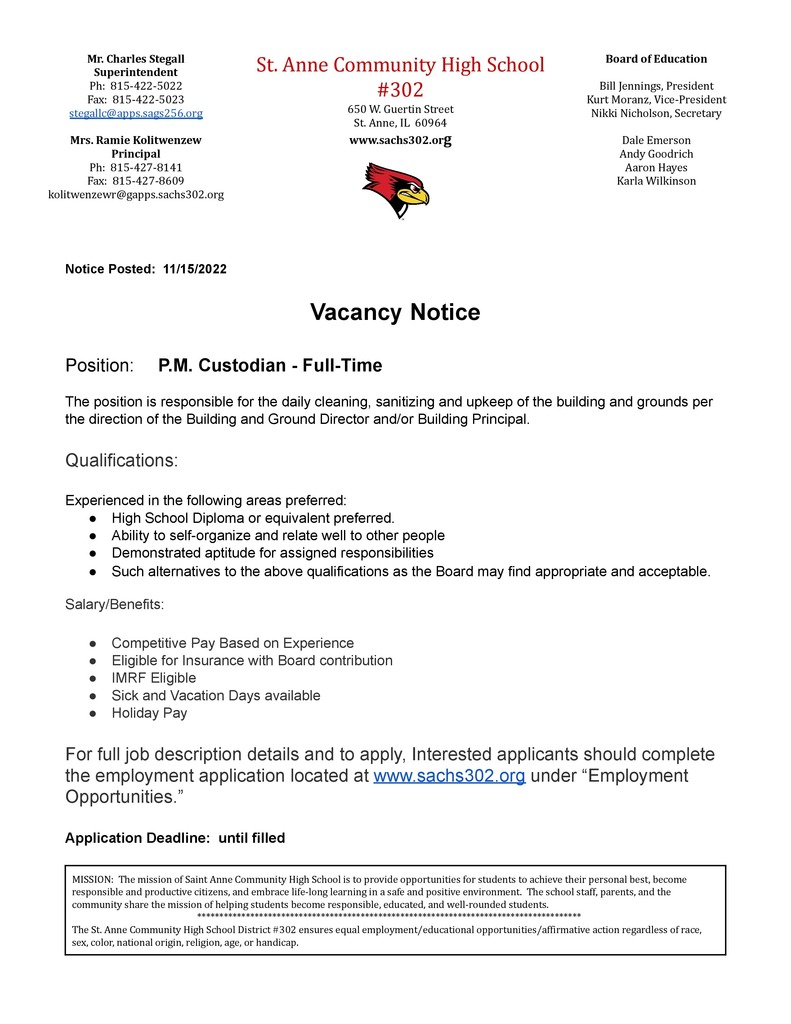 We are thankful for seven amazing School Board Members at St. Anne CHSD 302! Thank you Bill Jennings, Kurt Moranz, Dale Emerson, Aaron Hays, Laura Wendt, Monica Pizano and Liz Tolly! We appreciate you!!!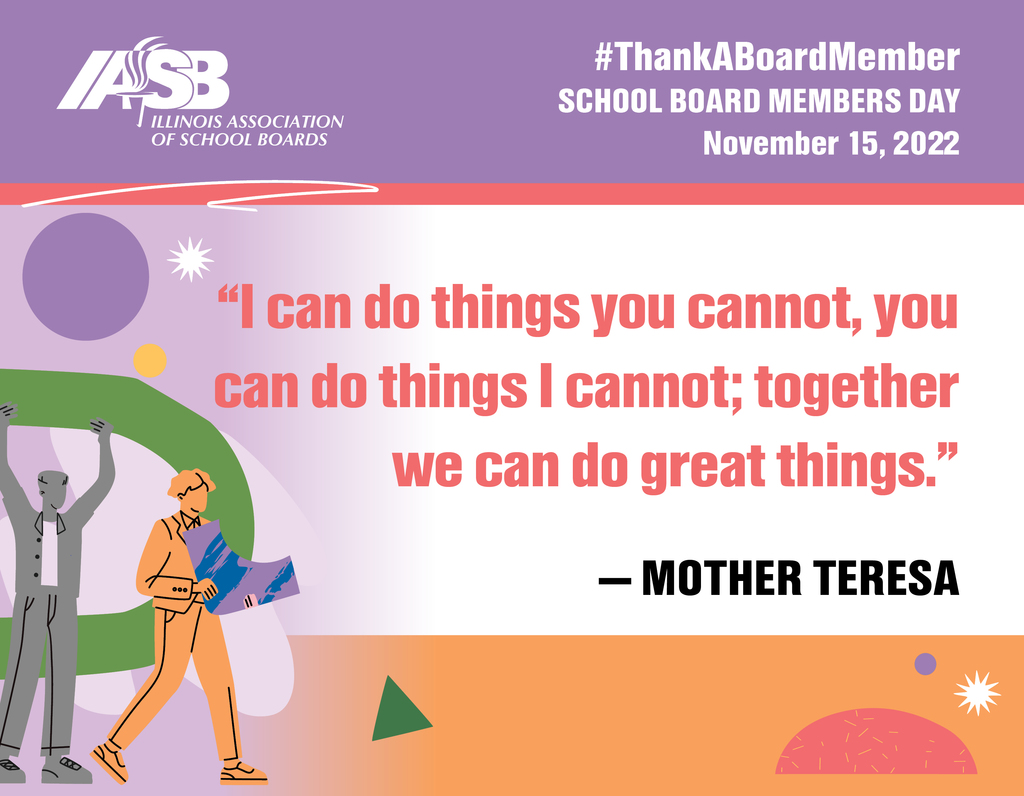 Football uniform design has been chosen... Football helmet design has been chosen... The highest quality shoulder pad has been selected... Now it is time for any student, 8th -11th grade, that is interested in playing football next year to get fitted for a helmet, shoulder pad, and uniform to ensure we have the exact equipment each student needs to be ready for next season. Please see the flyer for details. #CardinalPride

The winter season contests officially begin today! Good luck to the girls tonight, and all week!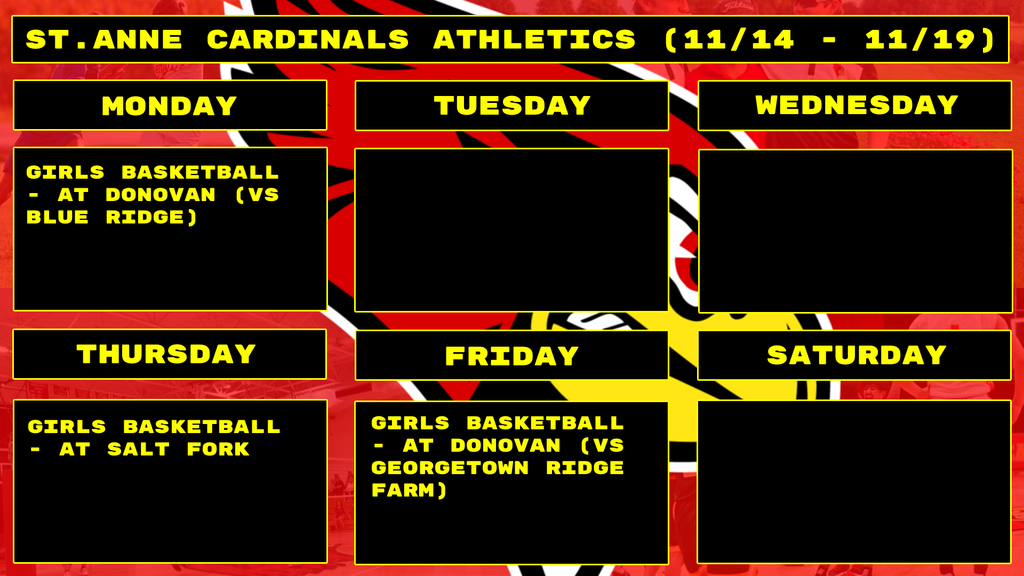 Please see attached document regarding inclement weather.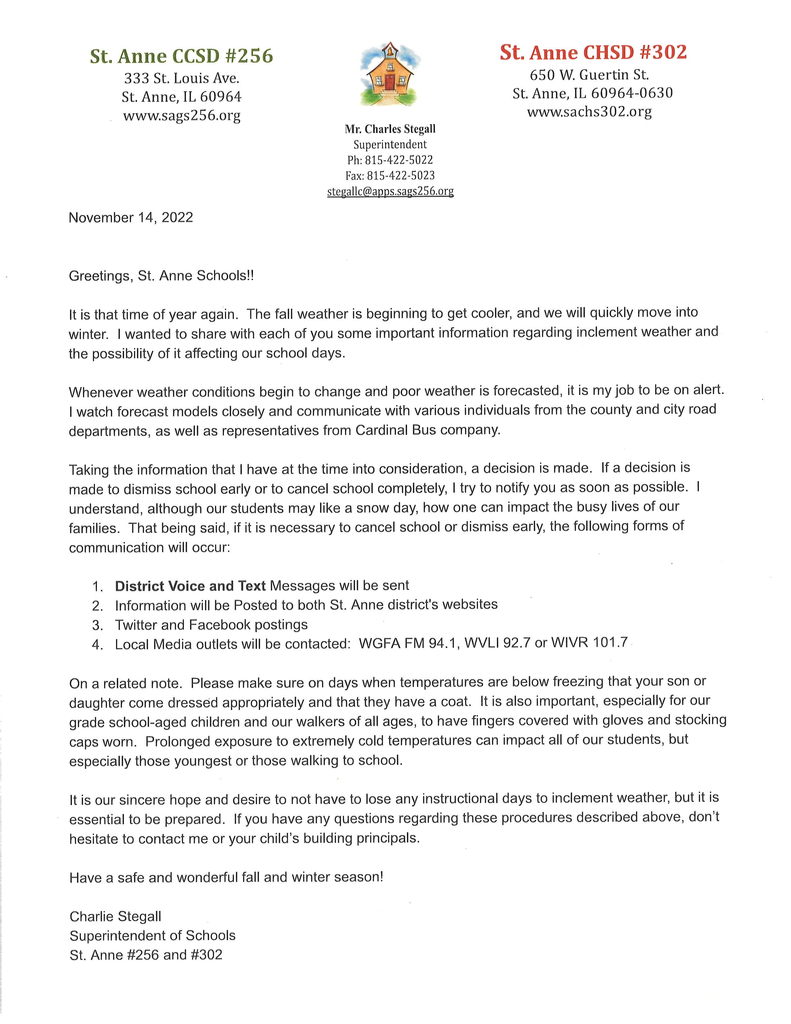 Please see the attached update regarding the lockdown events from this morning.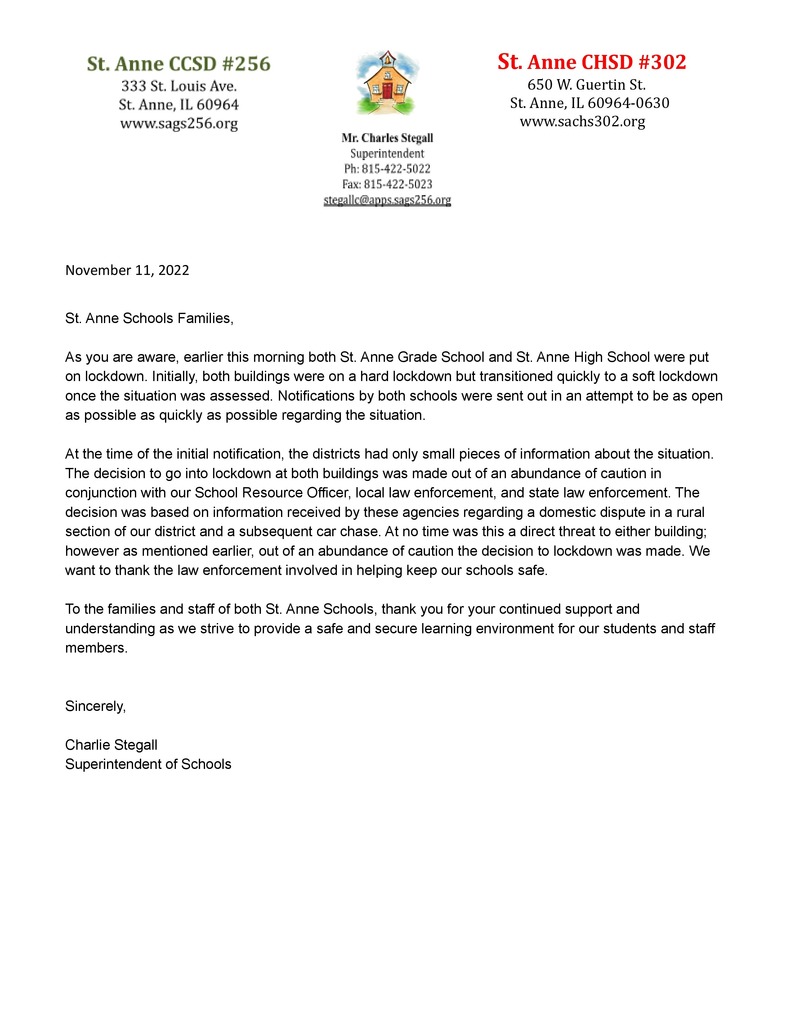 Update: SACHS has lifted the Soft Lock down. Our students and staff will continue with our regular schedule.

Good morning. On instruction from our Kankakee County Sheriff's Department SRO , SACHS is currently on a Soft Lock Down. The buidling is secure and we will update you when information becomes available.