Attention incoming Freshman! You must have an updated school physical and immunization record. The school physical must be on file by Friday, October 13, 2023 . A sports physical sports will not be accepted. The school physical counts as a sports physical. If your student had an 8th grade physical, that will be used until you are able to have the official 9th grade physical completed per insurance. Freshmen must also have a dental exam on file. The examination must have taken place within 18 months prior to May 15, 2024 of the school year. Returning students 10th to 12th grade: If you are planning on participating in a sport you must have current sports physical on file. You will not be allowed to practice without one. Any questions please contact Mrs. Ekhoff.

After more than a year of planning and preparing, it is officially the eve of football 🏈 in St. Anne for the first time in over 40 years. Day 1's schedule is below. We couldn't be more excited!! #CardinalCulture 1:30 - Weight Room (basketball/football player lift) 3:00 - Weight Room (non-basketball/football player lift) 4:30 - Football practice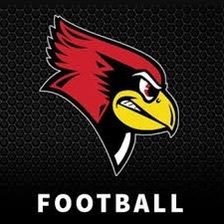 Our State Champion is almost home! Be sure to welcome him as we parade through St. Anne. East on Guertin, north on Chicago, then west on Station Street as we make our way back to the high school! Congratulations Reece!

It's official folks! ST. ANNE HAS A STATE CHAMPION in the 400m dash! On behalf of SACHS, the St. Anne Track and Field team, and the whole community...CONGRATULATIONS REECE! We couldn't be more proud of your hard work, dedication, and leadership! We will be having a fire truck parade this evening to welcome the new state champion home! Stay tuned for details on time and locations. Let's pack the streets to show our support! #CardinalCulture

Today Reece Curtis is competing in the IHSA Track and Field finals. He will be running the 200-meter and 400-meter dash at Eastern Illinois University. Good luck to Reece! #CardinalCulture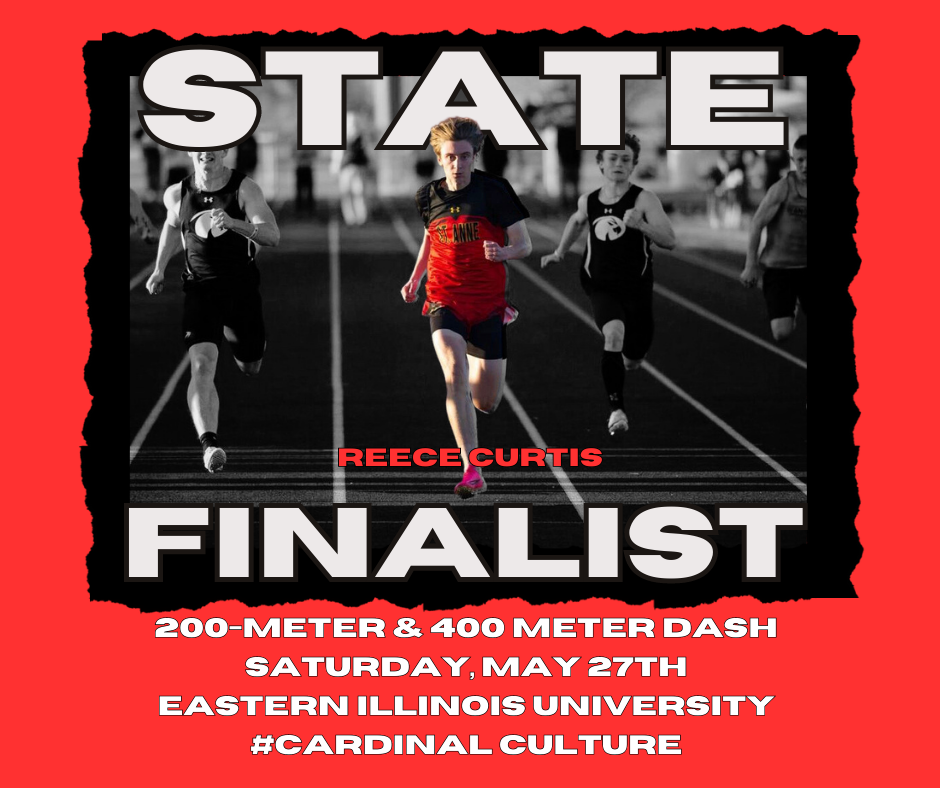 Reece Curtis has broken a second school record this season. Curtis ran a 21.82 in the 200-meter dash today at Eastern Illinois University, qualifying him as a state finalist and making this the fasted 200-meter run in St. Anne history. He now holds the school record for the 200 and 400-meter dash. Congratulations Reece! #CardinalCulture

Today, Reece Curtis ran in the State Track Pre-Lims at Eastern Illinois University. He has qualified for the State Finals in the 200-meter and 400-meter dashes. He will compete in the finals on Saturday. Congratulations Reece! #CardinalCulture

DON'T MISS THE SUMMER CAMP GIVEAWAY! Next week we will be placing orders for the summer camp gift giveaways. To guarantee your child's camp giveaway, take a second and follow the link to sign up for summer camps if you haven't already.
https://forms.gle/gwETugqawZwzsvW9A
We are looking forward to hosting all students interested in learning the fundamentals and having some fun in the process! If you have any questions, please reach out to the Main Office at 815-427-8141 or directly to Mr. O'Brien, Athletic Director, at
obrienb@gapps.sachs302.org
.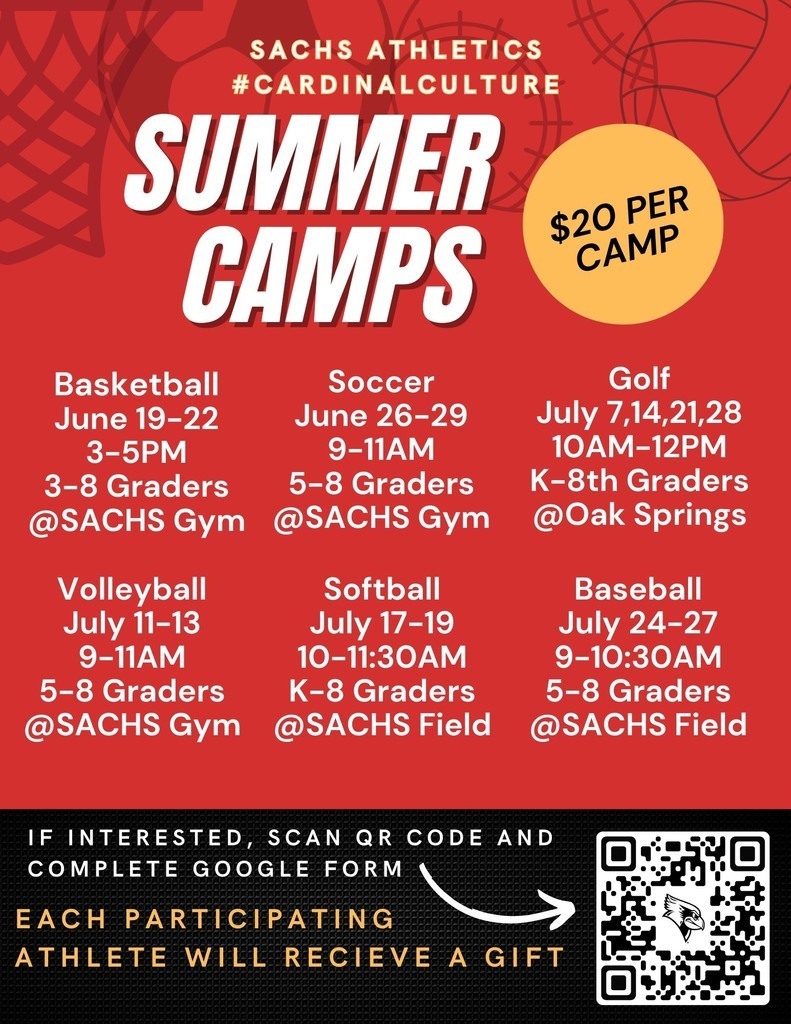 Today Reece Curtis competes in the State Track Prelims. He will be running at Eastern Illinois University and competing in the 100-meter dash, 200-meter dash, and 400-meter dash. Good luck, Reece! #CardinalCulture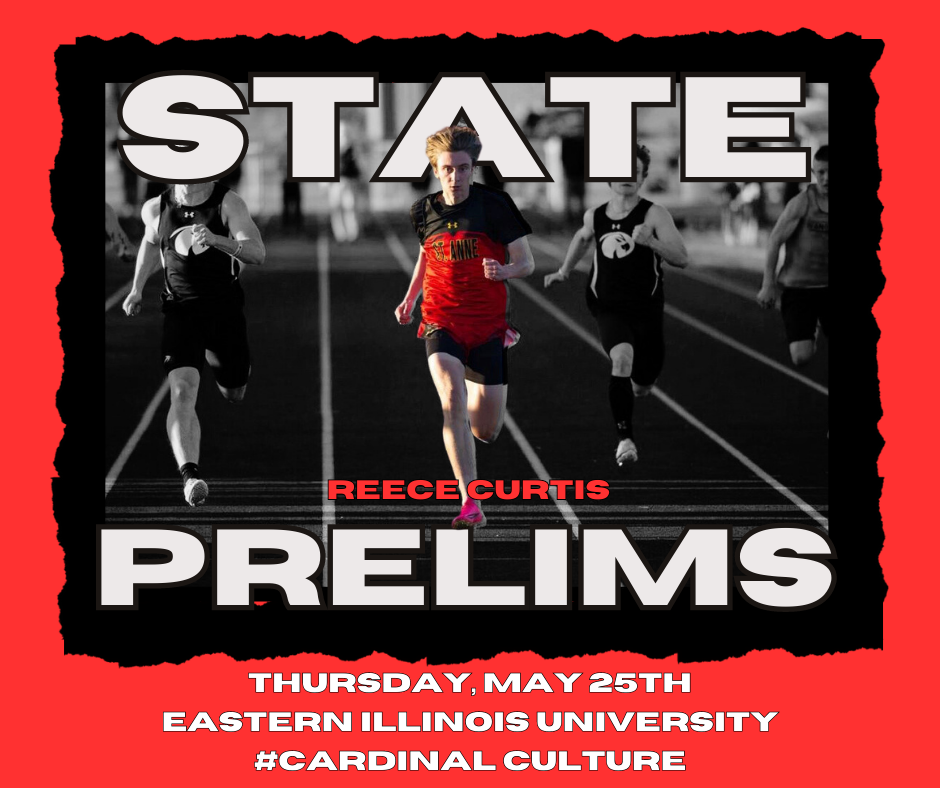 Big shoutout to our first business partner, DIXIE DELITE, that has taken advantage of the opportunity to purchase an advertisement banner that will be displayed at the new sports complex! Thank you for supporting Cardinal Athletics, Cardinal student-athletes, and the first football team at SACHS in over 40 years! More shoutouts to come! If you have a business or know someone that may be interested in purchasing an advertisement banner for our athletic facilities, please feel free to follow the link or share this information. We are looking forward to many great partnerships that allow us to provide the best possible opportunities for our student-athletes! #CardinalCulture
https://forms.gle/RGBsnUxD2mFUsg8C7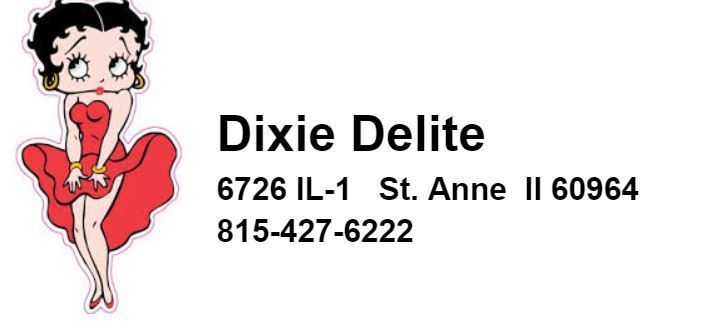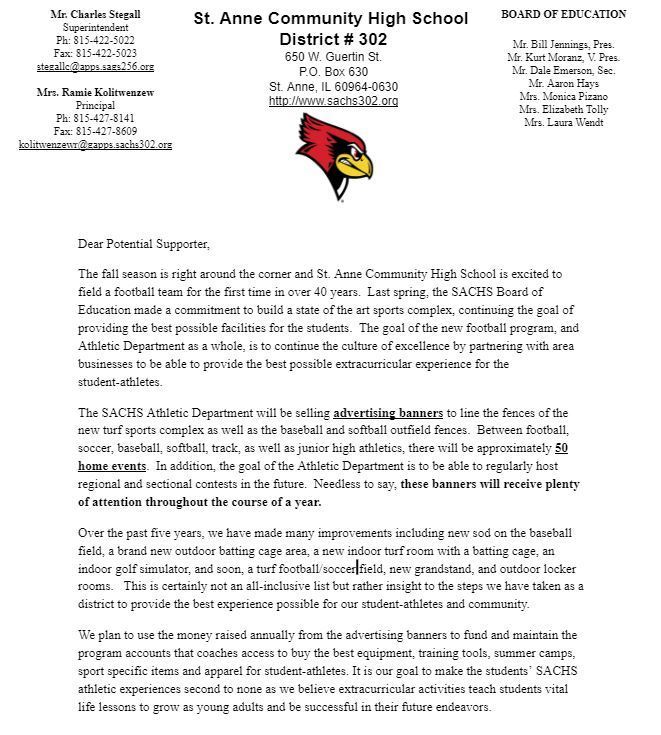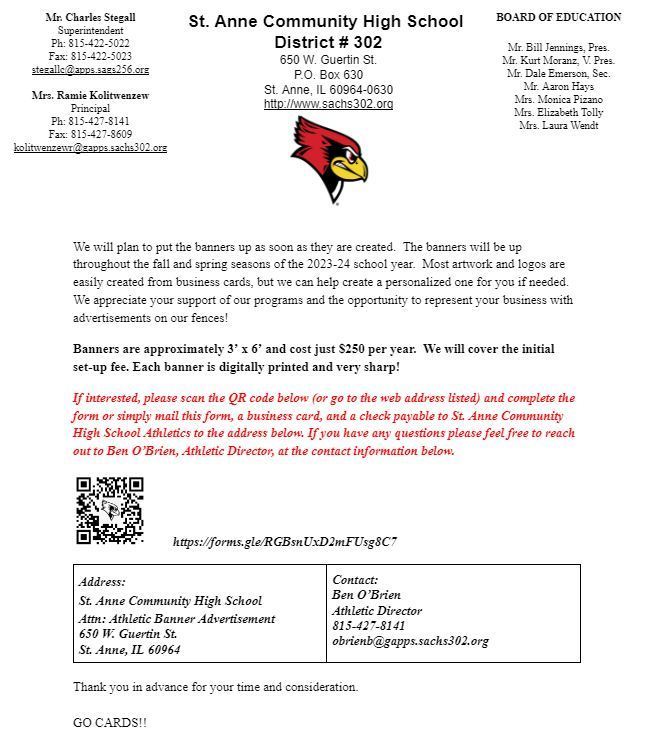 4 Cardinal baseball players made it onto all conference teams. Eric Savoie and Brandon Schoth made 1st team all conference. Jacob Onnen made 2nd team all conference. Carter Ponton made all conference special mention. Congratulations to all of these players! #CardinalCulture

A friendly reminder that the FOOTBALL parent meeting is tonight at 5:30 in the cafeteria. Parents of Cardinals interested in playing football next year will have an opportunity to meet the coaching staff, learn the schedule for the summer and the fall, and understand the expectations of the program. If you are unable to make the meeting (we know it's a busy time of year) we encourage you to reach out to Coach Rood, introduce yourself, and ensure you have all the necessary information. Coach Rood's contact information is:
Rooda@gapps.sachs302.org
815-427-8141 We are excited to be officially kicking off the first football season in over 40 years and we look forward to seeing you tonight! #CardinalCulture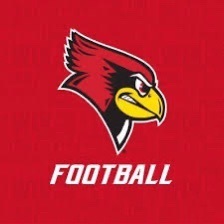 Cardinals baseball will be taking on Armstrong for the Cissna Park regional championship! #CardinalCulture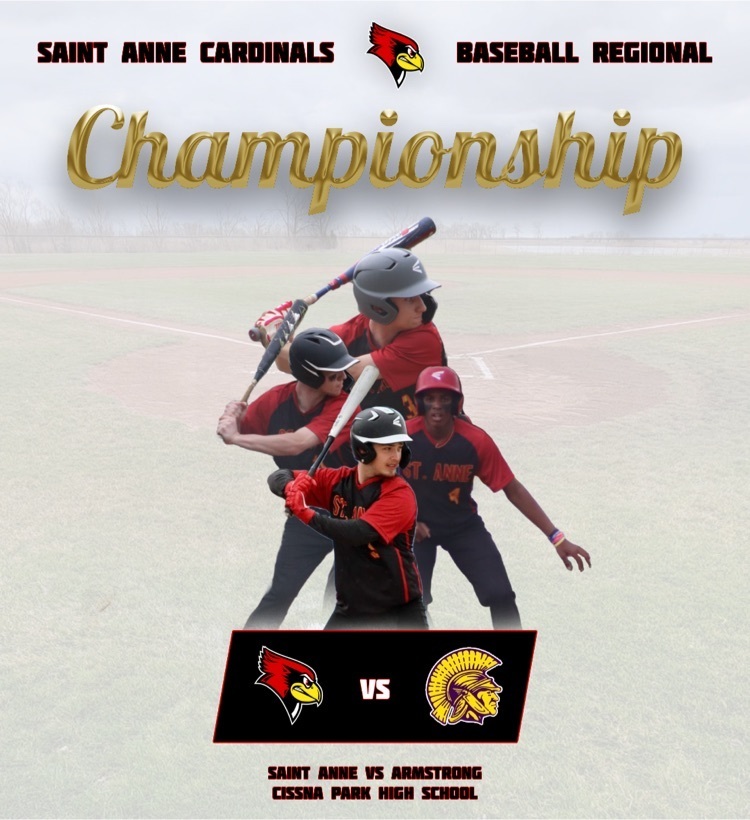 Sneak peek into some of the progress happening on the new sports complex. Check out the beginnings of the new building that will house our concession stand, public bathrooms, locker rooms, training room, and storage. It's coming along right on schedule and is definitely exciting! #CardinalCulture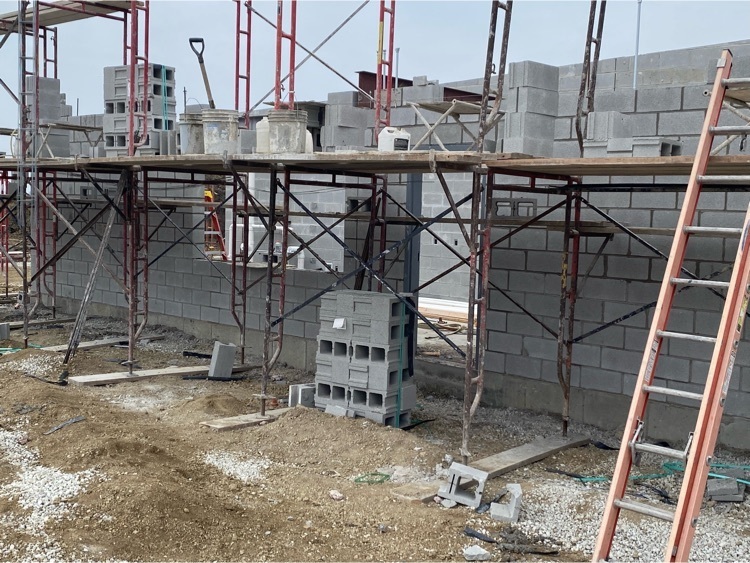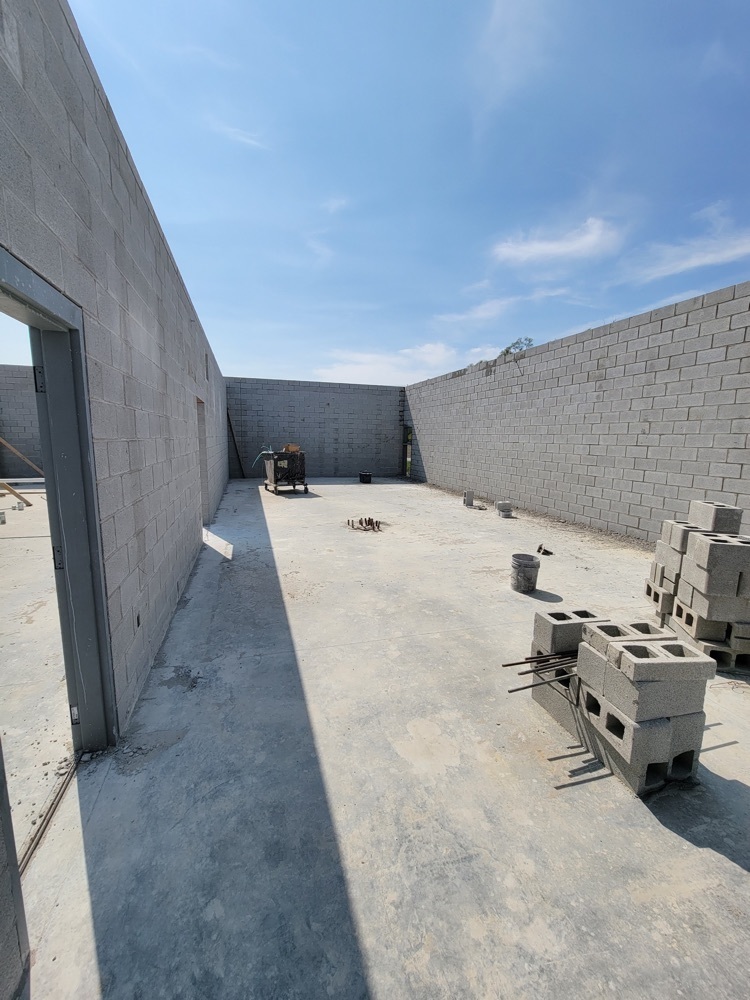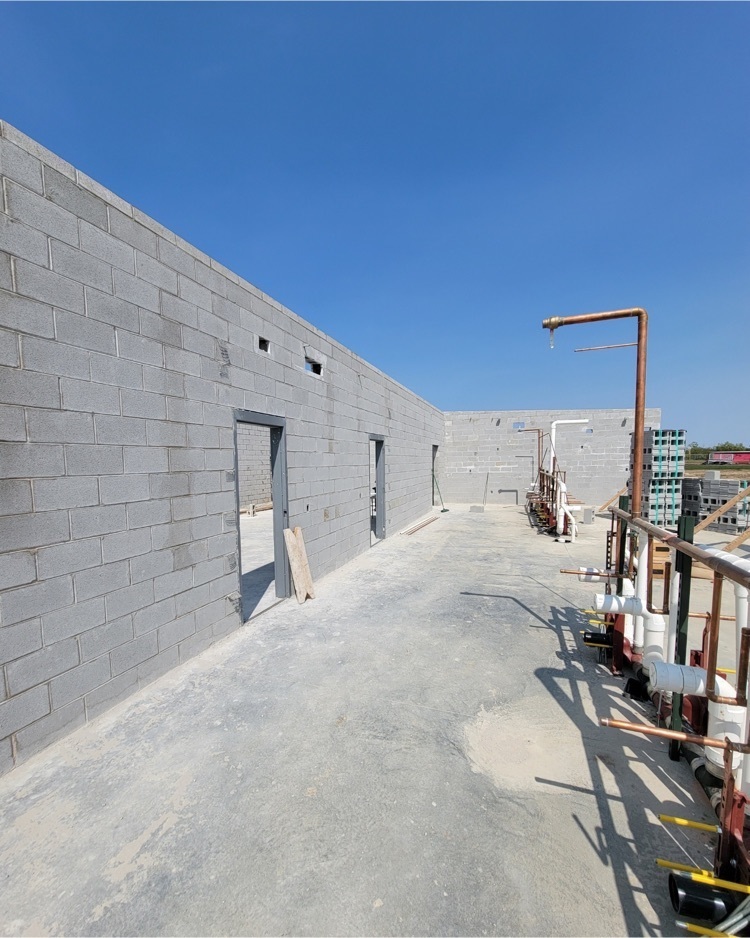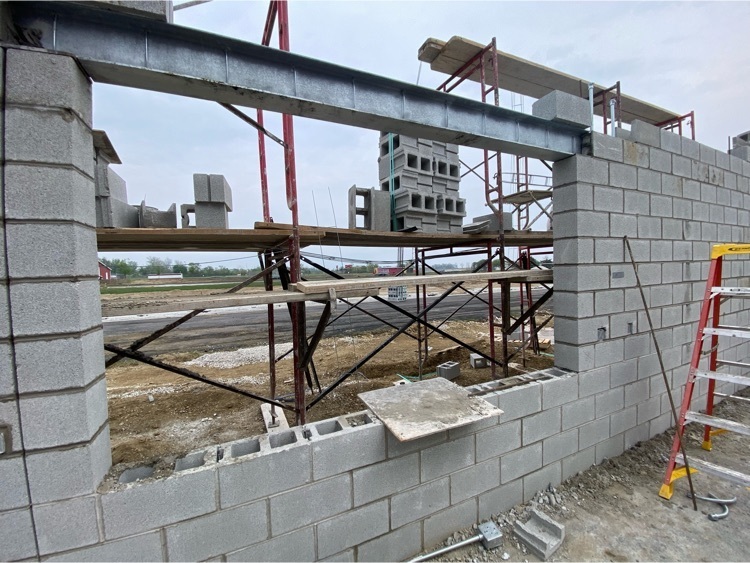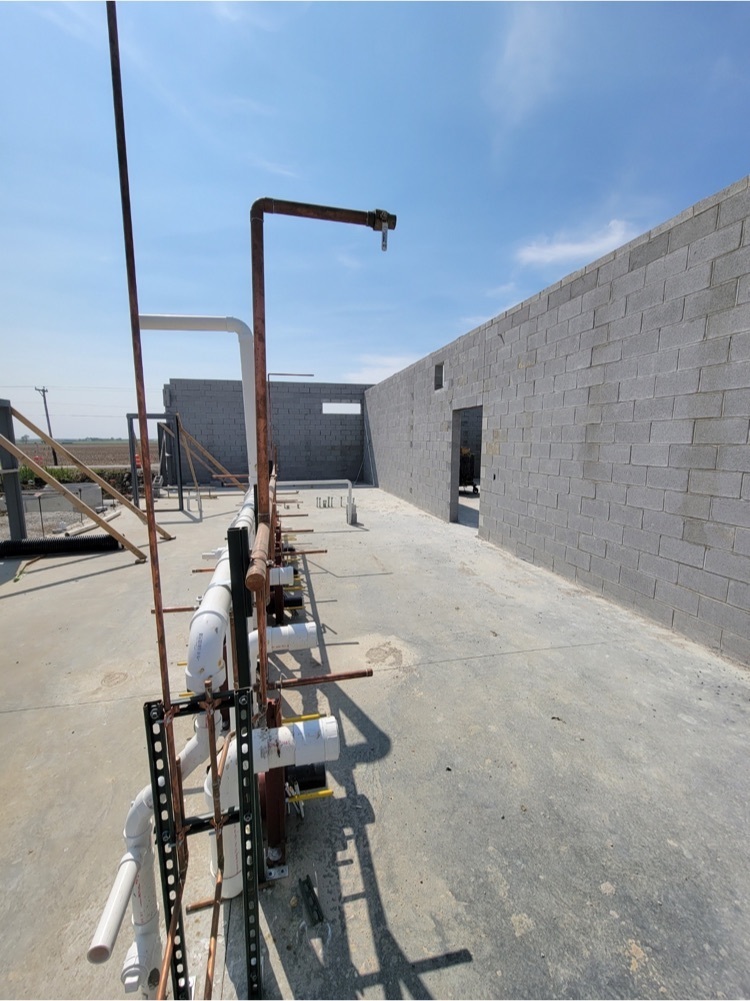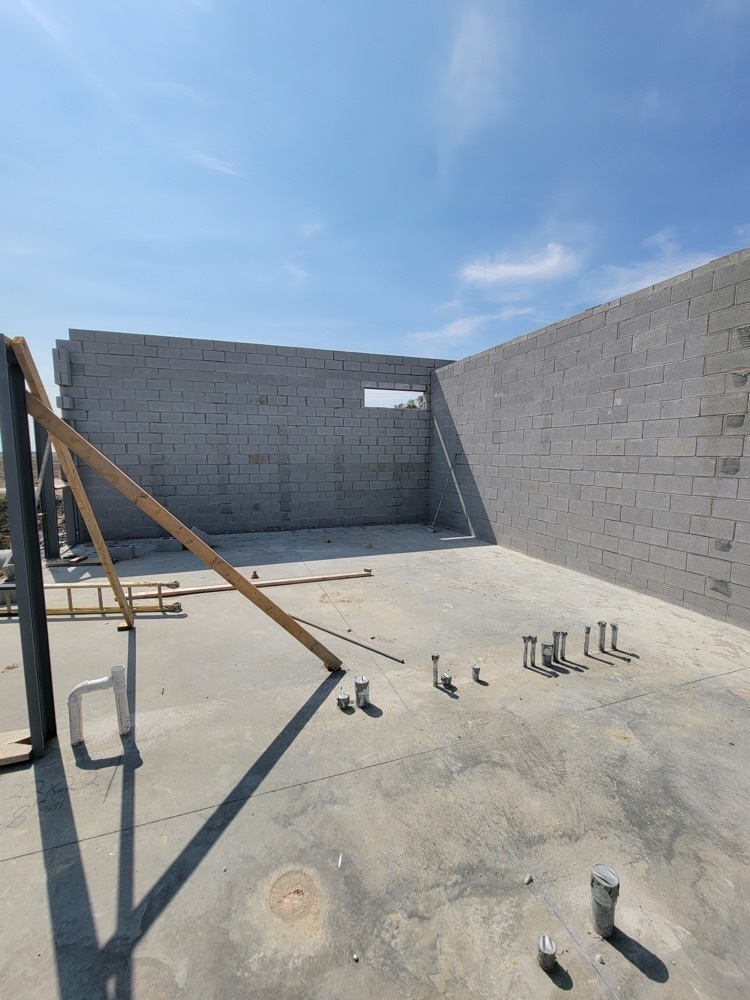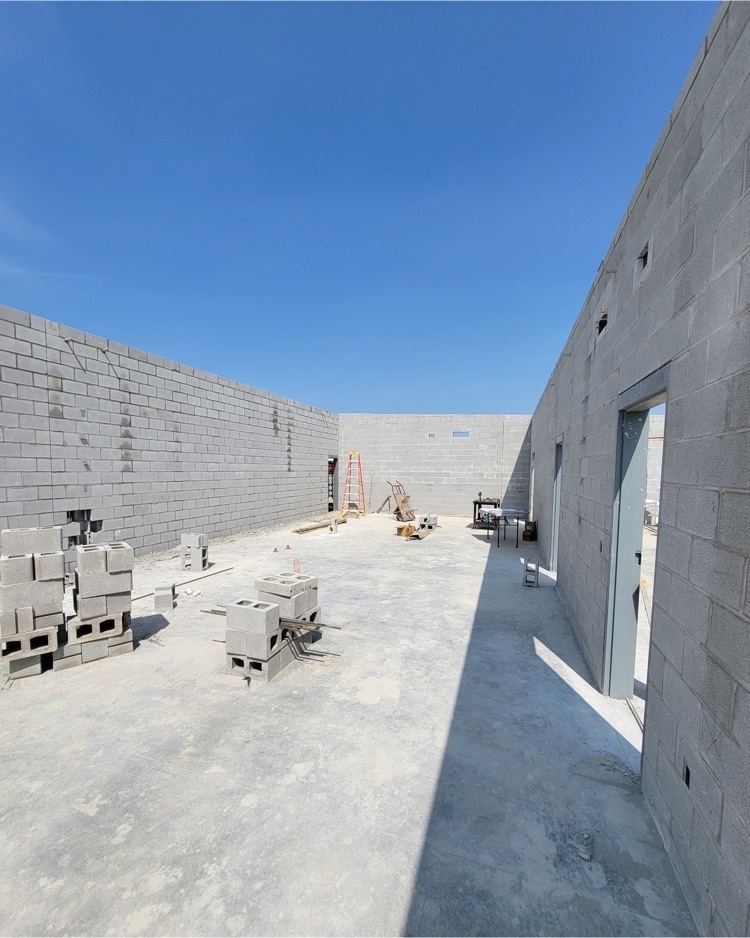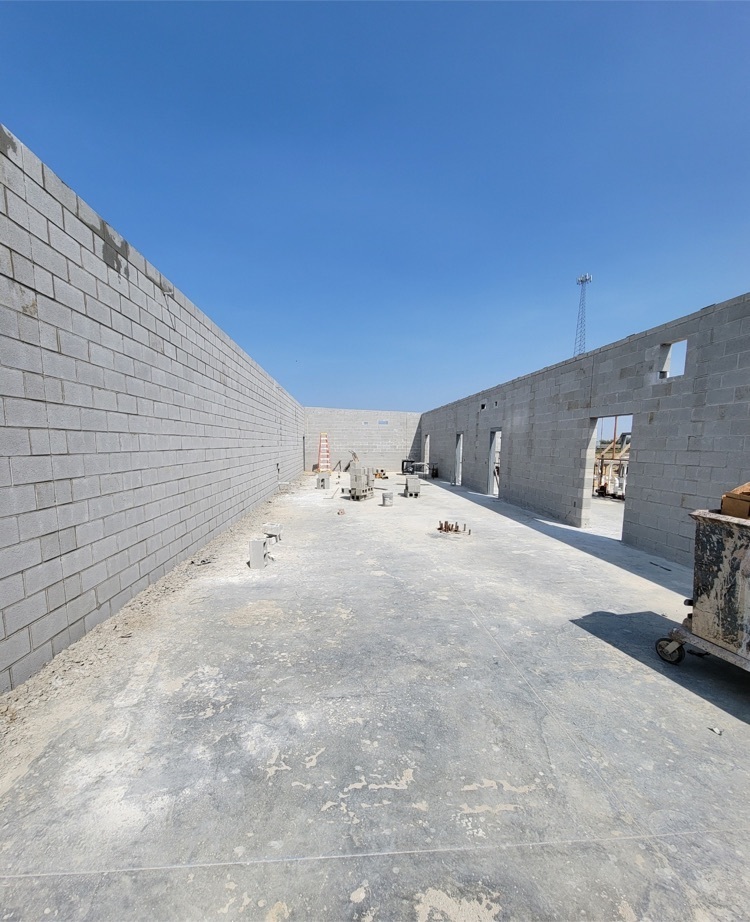 Yesterday Cardinals baseball took home a regional win against Cissna Park. The Cardinals are advancing to the regional championship game tomorrow at Cissna Park against Armstrong! #CardinalCulture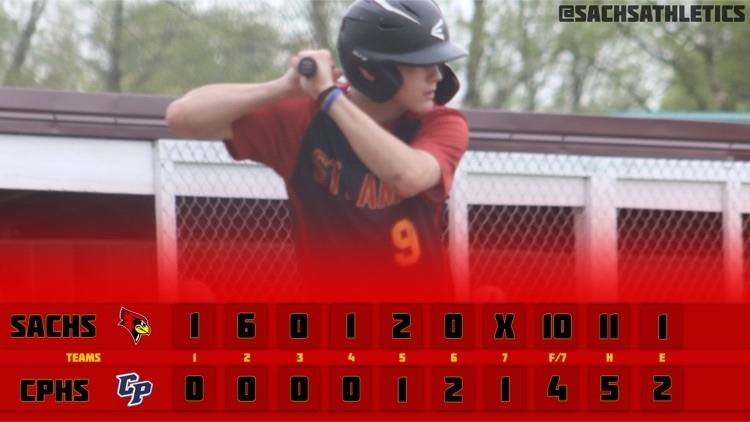 On Wednesday, the boys Cardinal track team headed to Gibson City to compete in their Sectionals. The Cardinals finished 6th as a team. Congratulations to Reece Curtis on qualifying for state in all three of his events. He will be heading to Eastern Illinois University to compete next Thursday. Good luck and congratulations to Reece! #CardinalCulture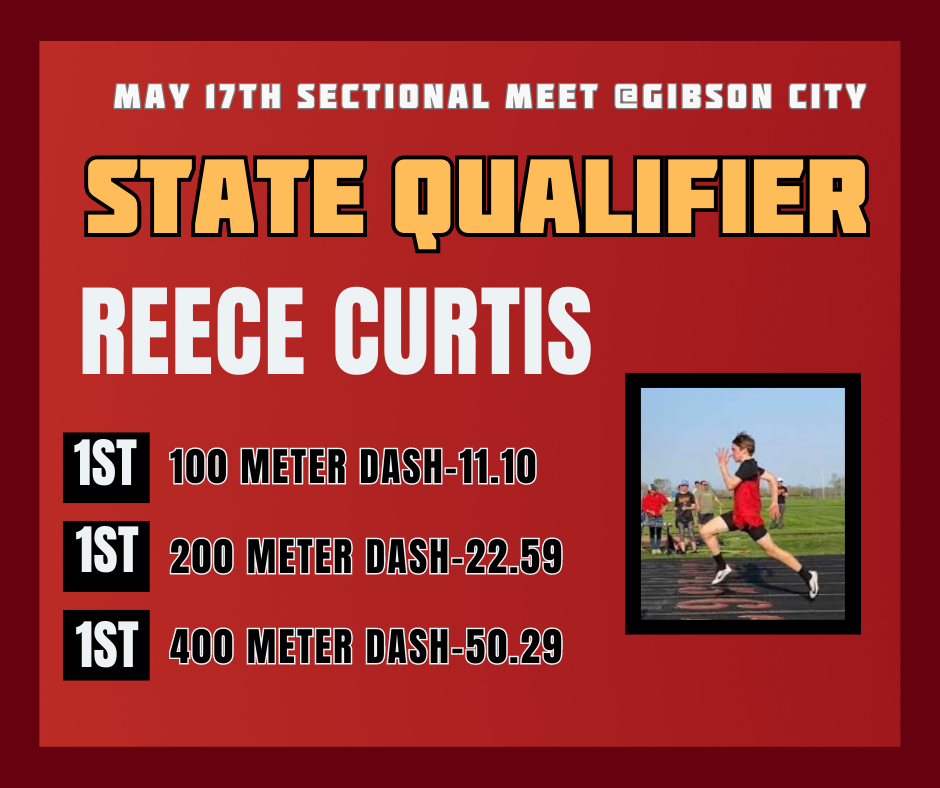 Congratulations to Julia Page on being named the 2023 Fire Rescue Student of the Year for Kankakee Area Career Center! Her hard work and dedication were recognized tonight at their awards ceremony. We are so proud of you, Julia!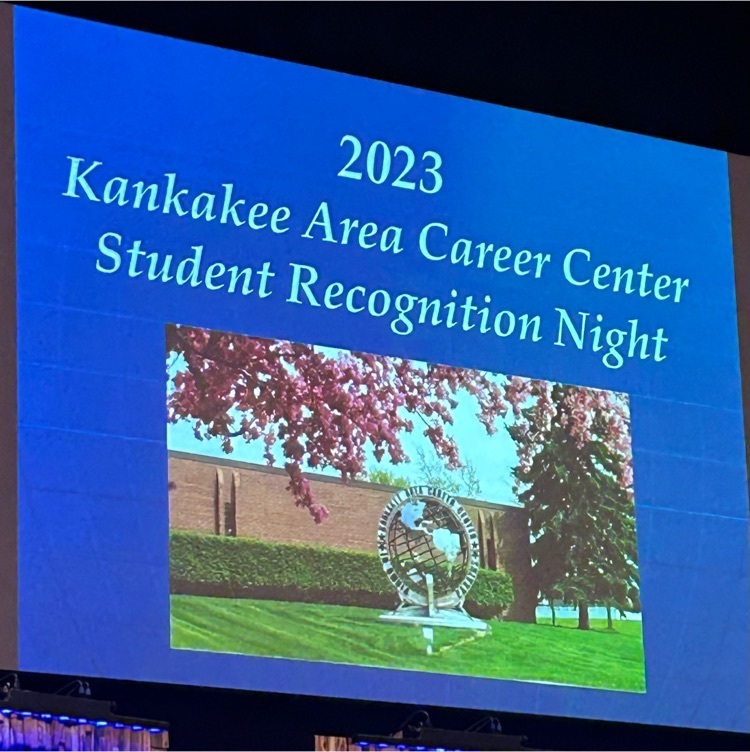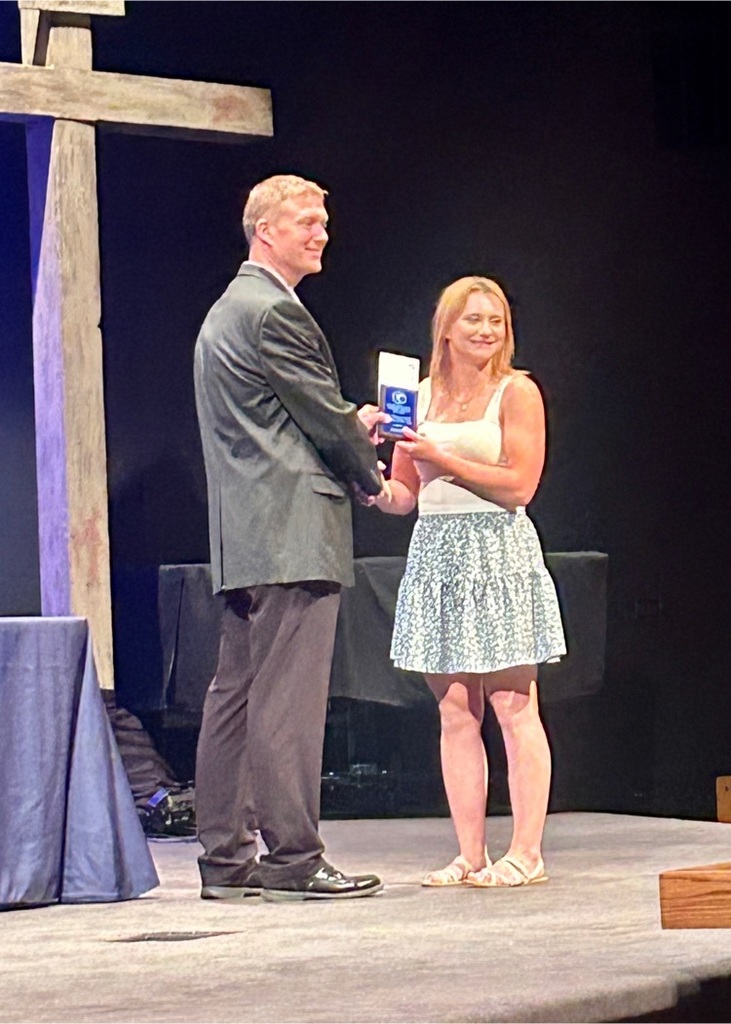 Attention all incoming freshman! If you are interested in playing girls volleyball next year, please see the following informational flyer! #CardinalCulture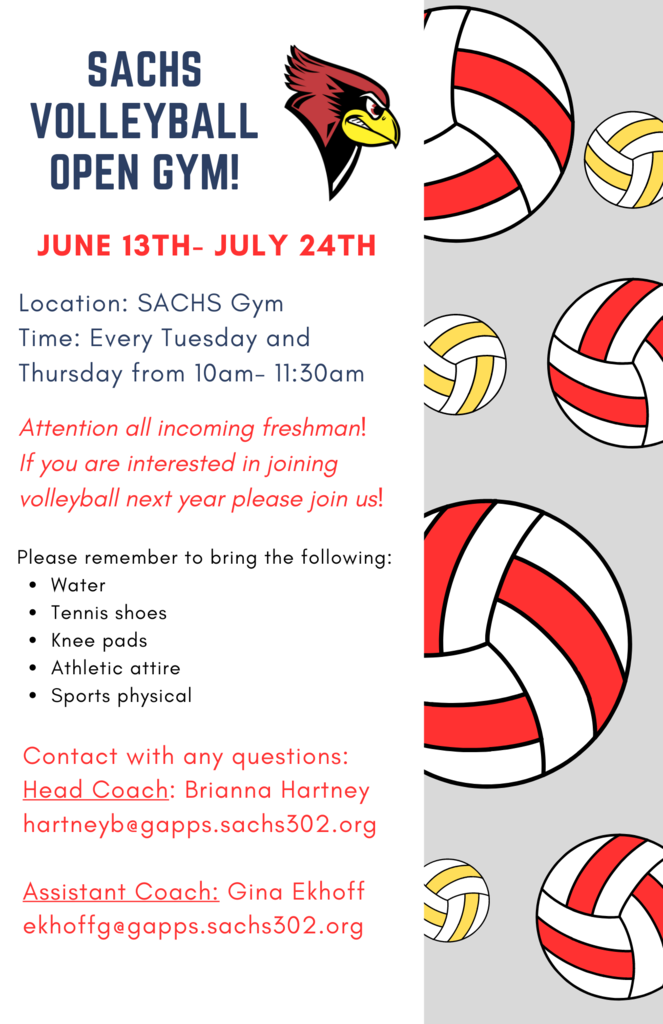 Congratulations to the following seniors on their college commitments: Hayleigh Easter - Kankakee Community College (Nursing/Respiratory Therapy) Amaya Stevens - Illinois Central College (Nursing) Tiffany Elroy - Kankakee Community College (Fine Arts) Kenice James - University of Arkansas Pine Bluff (Biology Pre Med) Julian Chagoya - Kankakee Community College (HVAC) Kentrice James - Olivet Nazarene University (Business and Entrepreneurship) These seniors have worked extremely hard to get in this position and we couldn't be anymore proud of them and their achievements. #CardinalCulture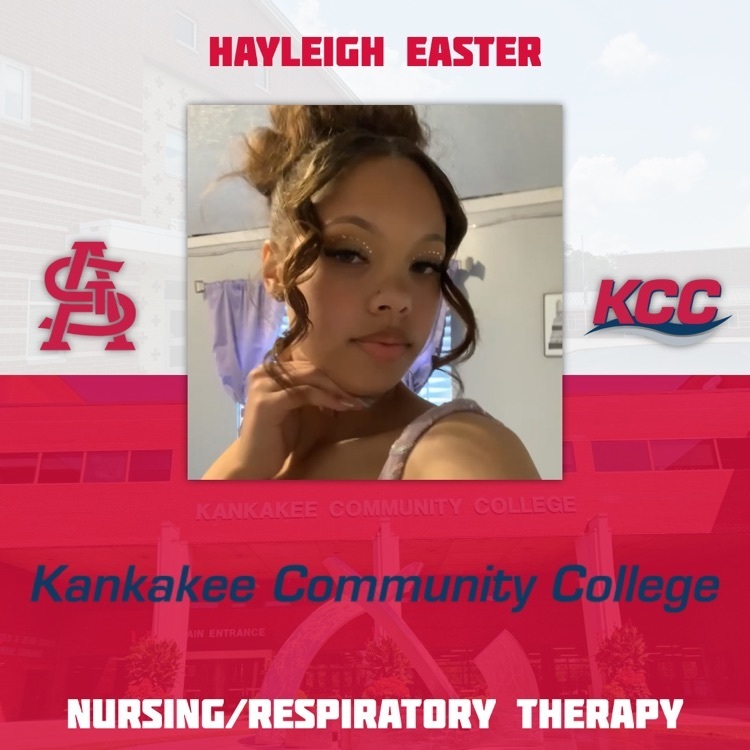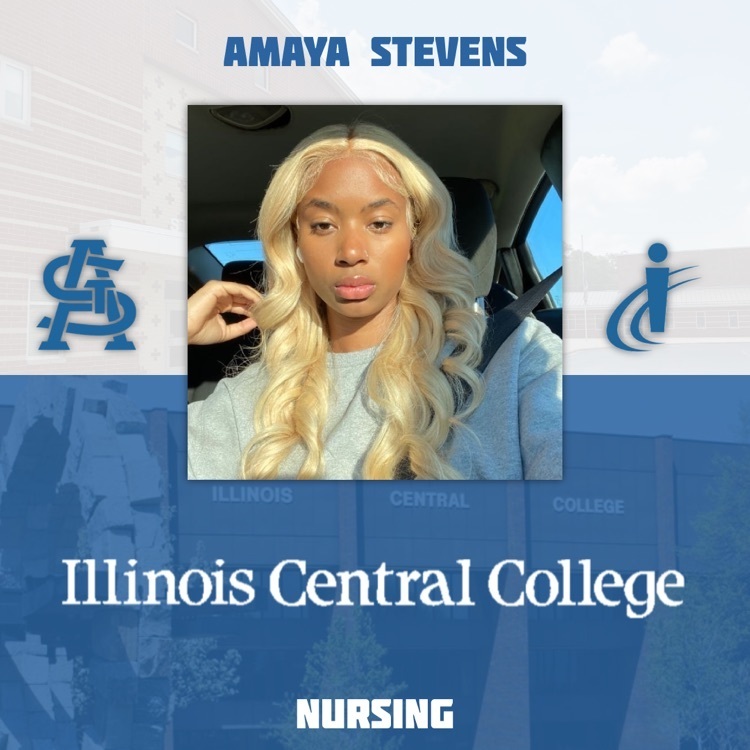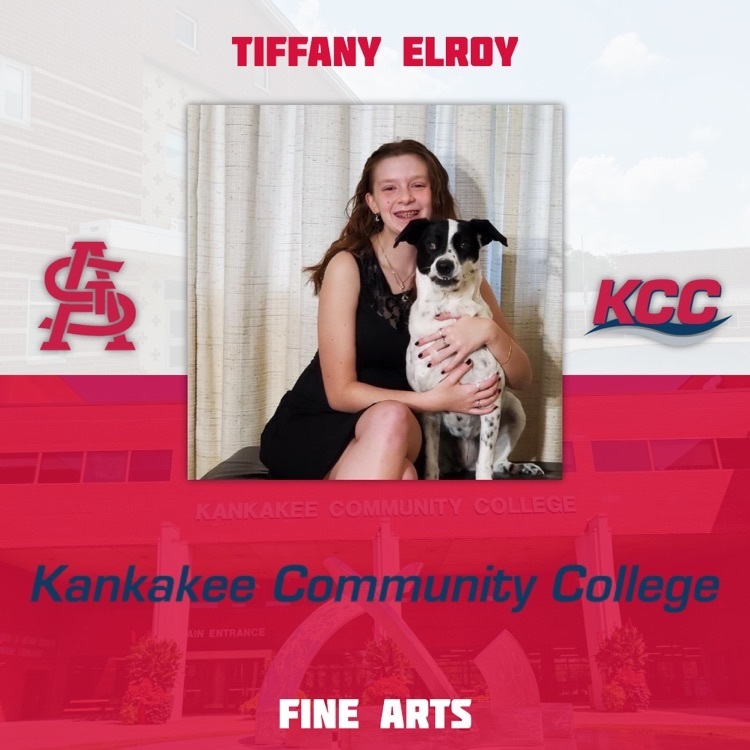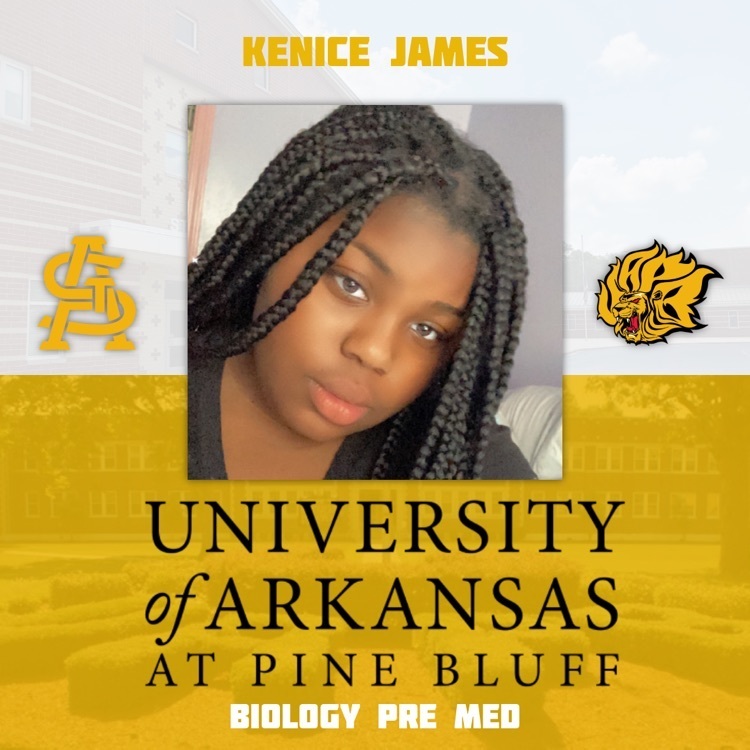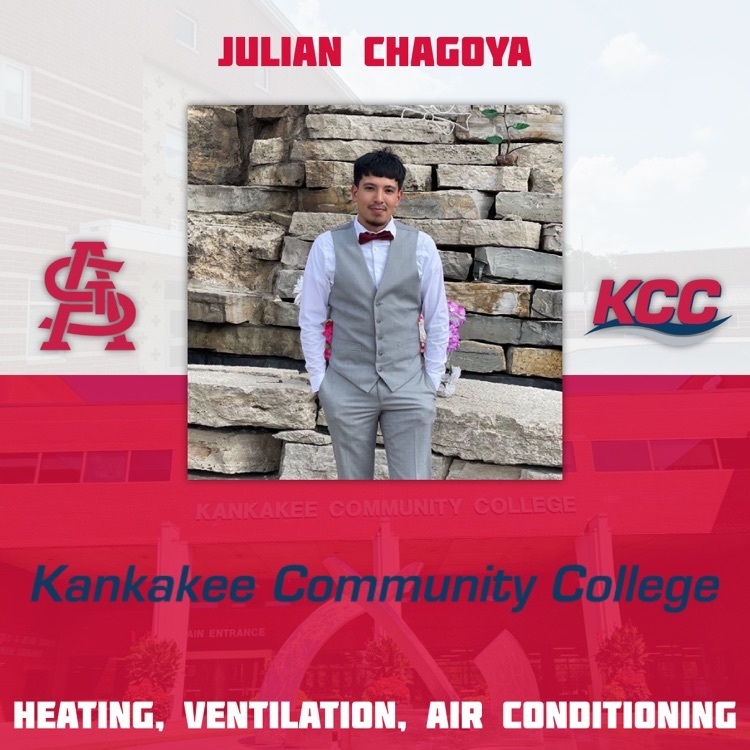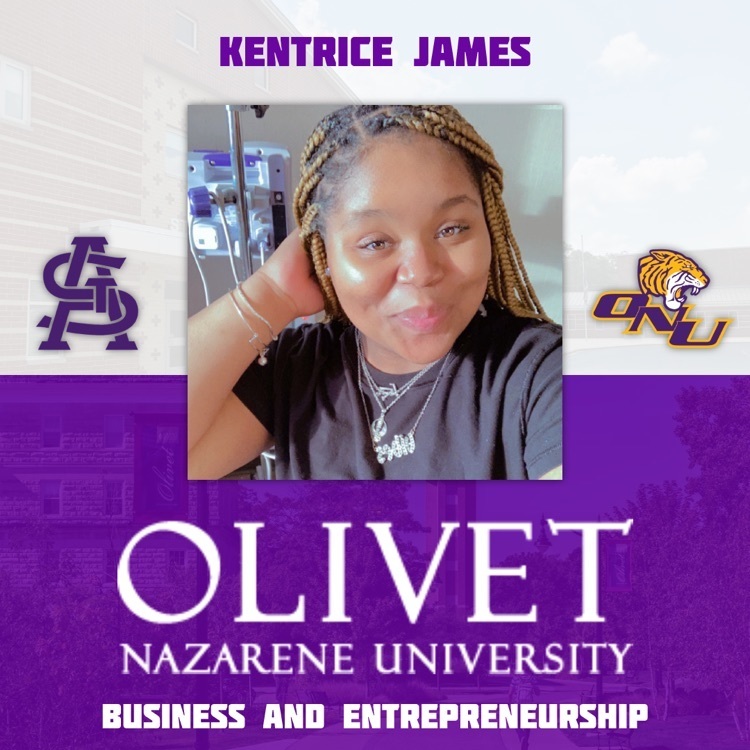 Cardinals baseball starts playoffs today against Cissna Park. #CardinalCulture