Reece Curtis brought home some hardware from the Class 1A Illinois Top Times meet. Reece set personal records for his 60m running it in 7.08 seconds in prelims and 7.09 seconds in the final to take 6th overall. Then turned around and placed 3rd in the 400m with an indoor personal record of 51.45 seconds. Then jumped back on the track to take 11th in the 200m with a time of 23.86 seconds. Afterwards Reece snapped a picture including another St Anne legend. Congratulations Reece! On to the outdoor season.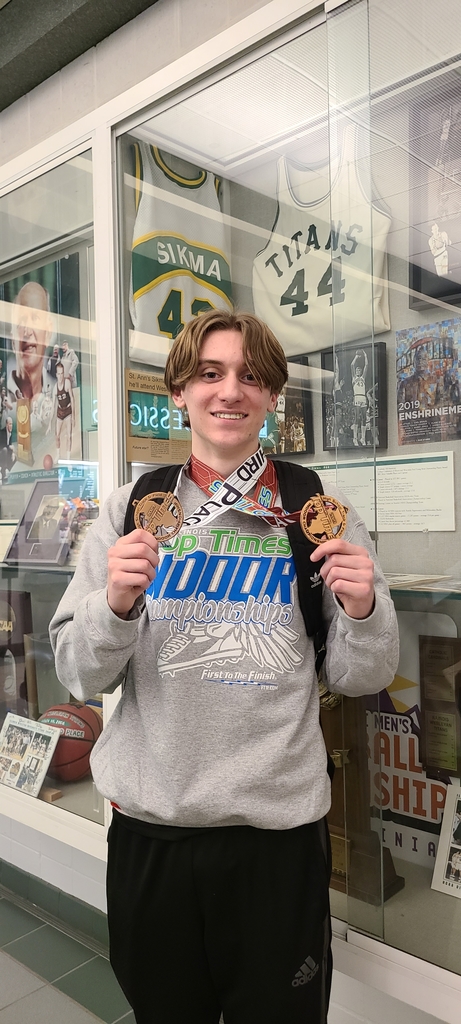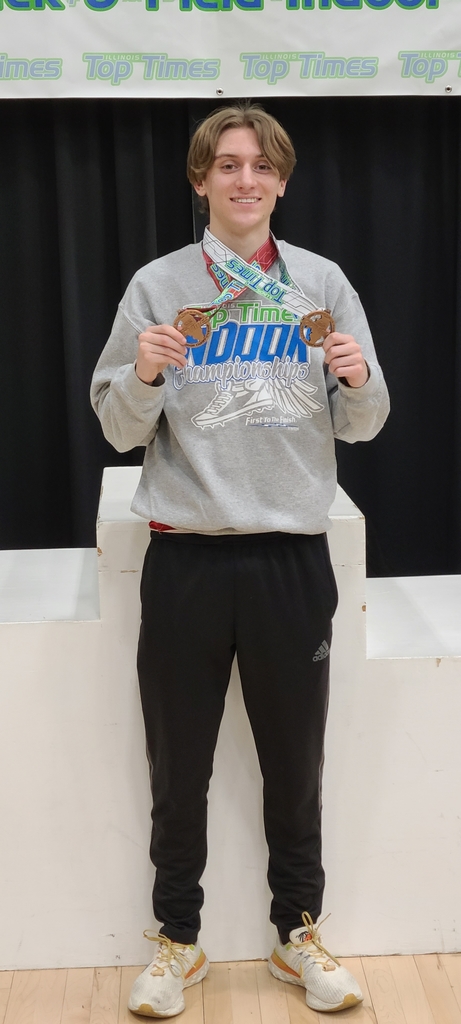 3/20/23 HOOPESTON TRACK MEET RESULTS: Reece Curtis once again had a big day with multiple firsts in the high jump and 400 and top 3 finishes across the board. Aden Pinson finishes 6th in the 100 and Sebastian Martinez finishes 4th in the 400. Jalen White finishes 4th in the 300 hurdles as well as 5th in long jump. Shane Stamp places 5th in the 300 hurdles, Darvantez Grant places 2nd in high jump, Jessy Mailloux places 4th in long jump and 2nd in triple jump, and Christian Stamp places 3rd in shot put and 4th in discus. Solid day for the boys team overall as they finish 2nd. Jovi Kunsch places 2nd in long jump as well as receiving 3rd in both the 100 and 200. Tiffany Elroy takes 3rd in the 800 and 4th in the 1600. Makayla Austin places 6th in the 100 hurdles and Elizabeth Tosh places 4th in discus. A day the girls squad can look to build off of as they place 5th overall. #CardinalCulture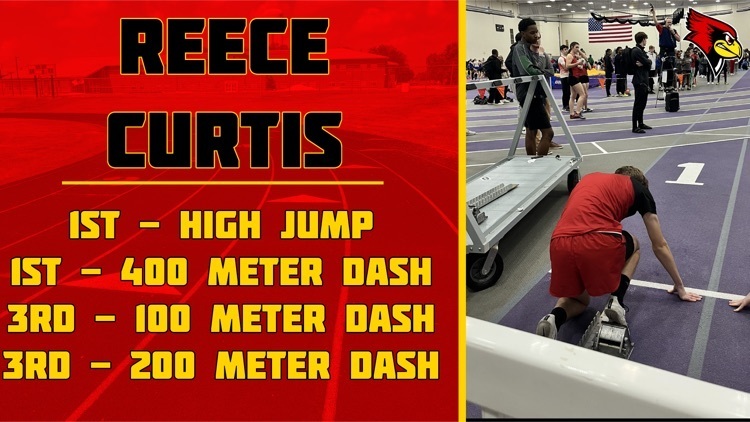 Good luck to Reece Curtis as he travels to the Illinois Class 1A Top Times Indoor Track meet at Illinois Wesleyan. Reece will be running in the 60m, 200m, and 400m. His first race will be at 3:55pm. Follow the live results at this link:
https://results.adkinstrak.com/meets/21880

CONGRATULATIONS to Tyler Balthazor!! Tyler saw great success as a member of the St. Anne/Central Coop Golf Team and he will continue that success after signing his letter of intent to join the Olivet Nazarene University Golf Team. Shout out to Coach Hubert for helping Tyler achieve such an accomplishment! Good luck Tyler! #CardinalCulture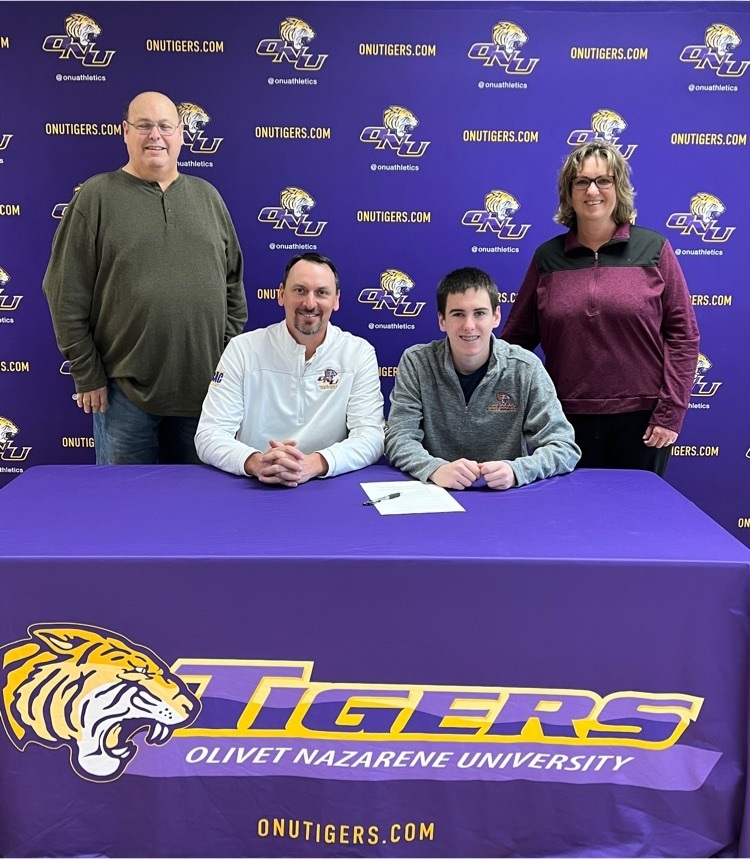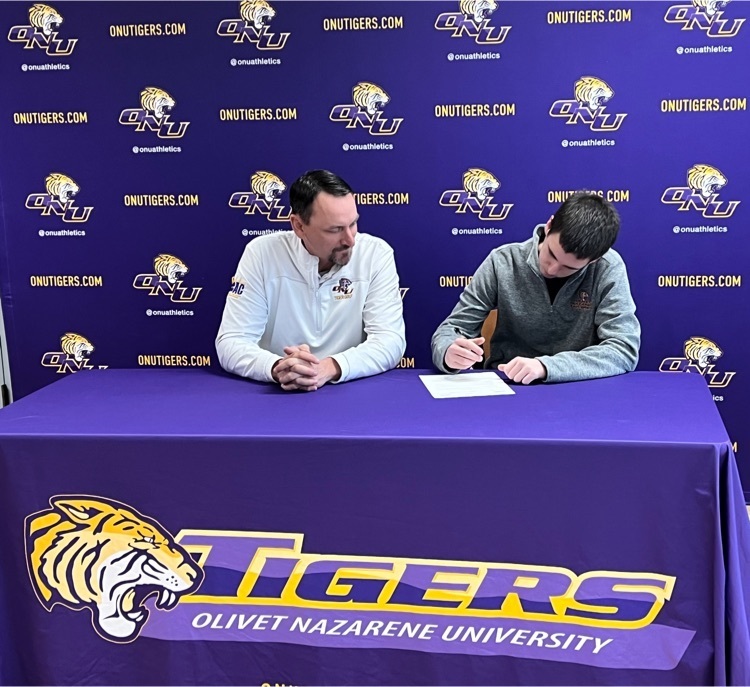 CANCELLATION: The boys baseball game scheduled for today at 4:30 vs. Watseka has been cancelled.

Cardinals baseball secured their first win of the 2023 campaign as they defeat Kankakee Trinity convincingly 11-0 in 5 innings. #CardinalCulture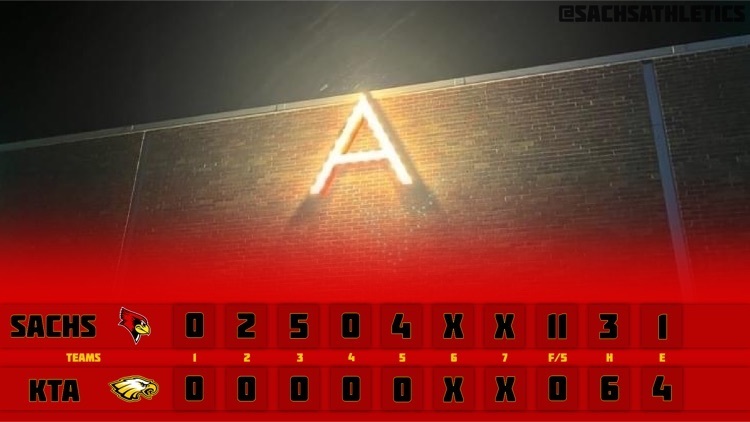 Today is opening day for the Cardinals softball and team as they will be playing at Kankakee Trinity! #CardinalCulture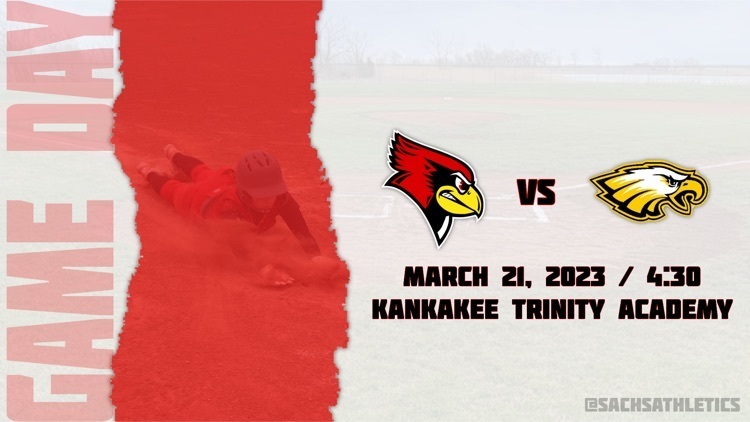 Today is opening day for the baseball team as they travel to Levasseur Park to take on Kankakee Trinity! Address: North 5th Street, Kankakee, Illinois 60901 #CardinalCulture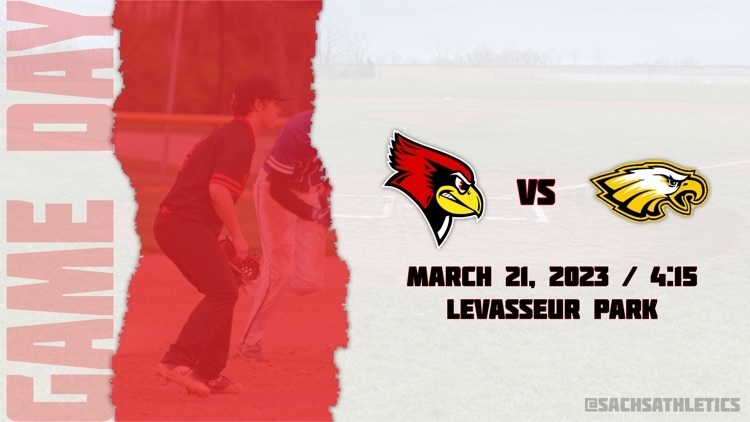 Spring sports have officially begun! Have a great spring break SACHS. #CardinalCulture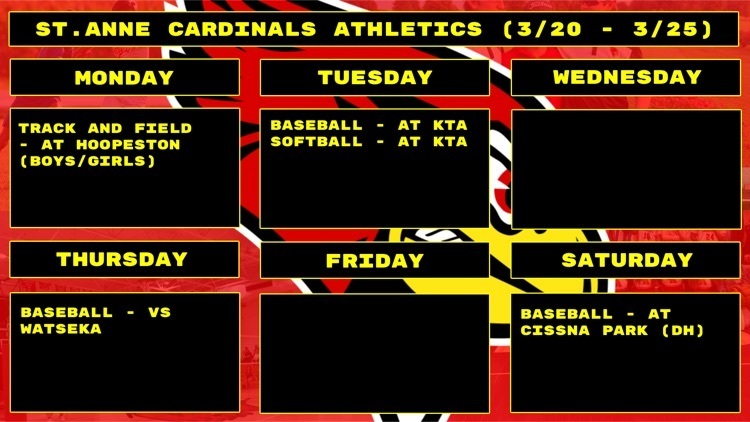 The track meet originally scheduled for Thursday, 3/16 at Hoopeston has been rescheduled for Monday, 3/20 at 4:30 at Hoopeston. Good luck Cards!

Congratulations to the following Cardinals boys basketball players on their achievements: Brandon Schoth (FR) RVC Honorable Mention Jordan Davis (SO) RVC 1st Team Daily Journal All Area 1st Team Anthony Blake (SR) RVC 2nd Team Daily Journal All Area Honorable Mention Fred Burton (SR) RVC 1st Team Daily Journal All Area 1st Team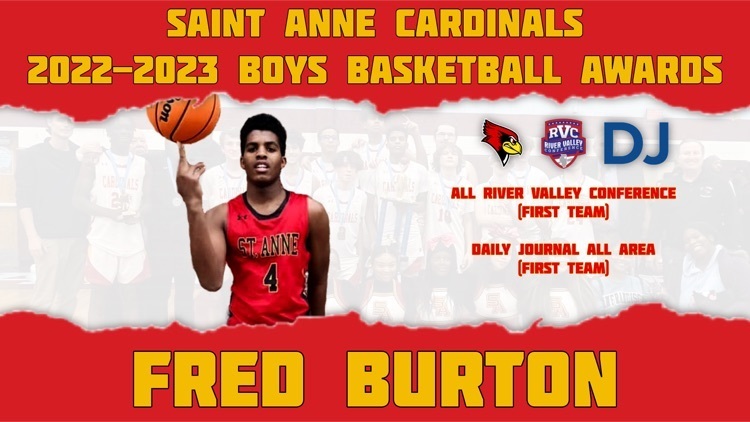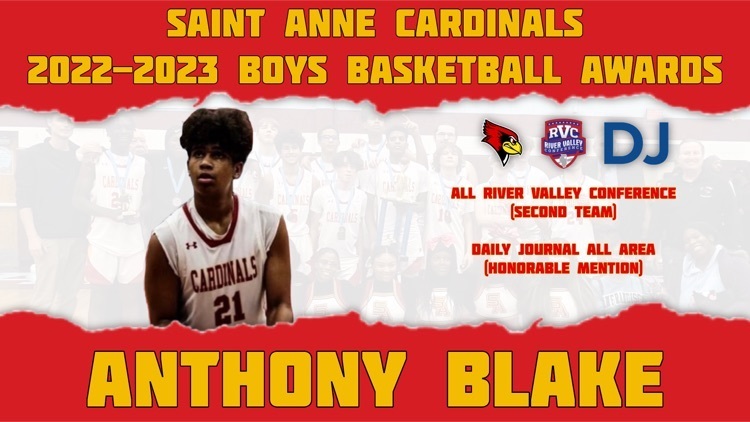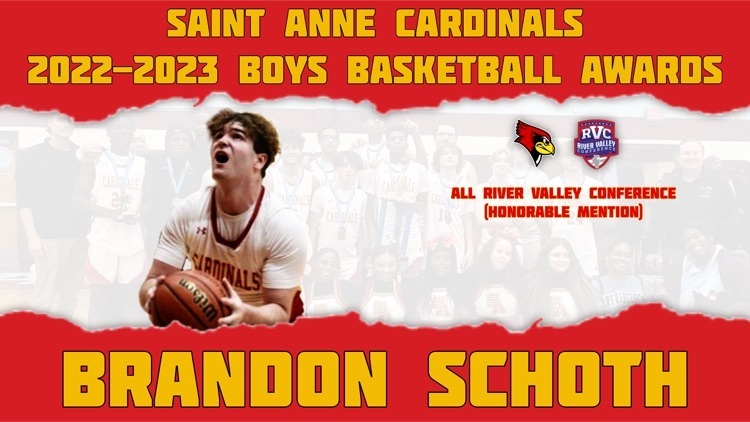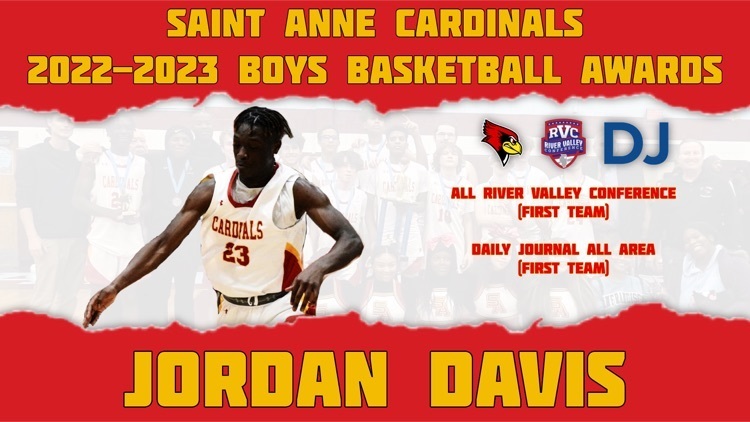 ANNOUNCEMENT: Due to weather... 1. The boys and girls track meet at Hoopeston scheduled for today, Thursday 3/16 has been cancelled. 2. The boys baseball DH vs. Grant Park, scheduled for Saturday, 3/18, has been cancelled. Make-up dates are being determined and will be shared when confirmed. Go Cards!

ANNOUNCEMENT: The softball game scheduled for today vs. Hoopeston has been cancelled. When a makeup date is confirmed, the date will be shared.

Earlier today, the boys track and field team participated in the Reed-Custer indoor invite and came out with positives. Most notably of all the positives is Junior Reece Curtis as he caught multiple firsts in route to a good day. The 4x4 relay squad took 5th and the team overall took 6th. #CardinalCulture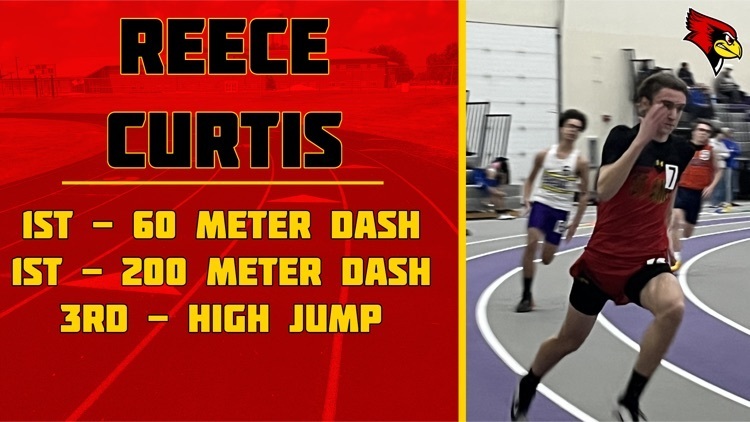 The boys track and field squad has the Cogdal Relays today at Illinois State! #CardinalCulture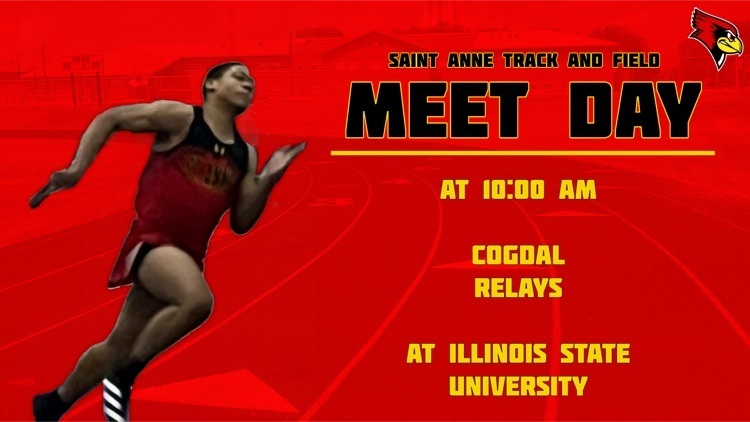 Good Evening Cardinal Families, Due to the forecasted severe winter weather in the afternoon and evening hours of Friday, March 3, and out of an abundance of caution, both St. Anne schools will run an early dismissal schedule. St. Anne High School will dismiss all students at 12:30pm. St. Anne Grade School car riders and town students will be dismissed at 12:25pm with bus riders dismissed at 12:40pm. Additionally, all after-school practices and activities are cancelled for Friday. If any other changes are necessary we will be sure to notify our families as soon as possible. Thank you and be safe! Go Cards!